WEEKLY UPDATE
Each week on Friday there will be an update on all things to do with Fairlight.
Please read and click on the links to find out what is going on.
WEEKLY UPDATE
TERM 2 SPRING TERM WEEK 4
Lots of important information to please read and action at the end of another busy week in school and with a couple of busy weeks to come.
USING THE SCHOOLS COMMUNICATION SYSTEMS
It is becoming increasingly frustrating the amount of repeating that we are having to do with information that is being sent to parents.
This is in the main because of two key reasons.
The main one is that people are not reading or accessing PING- our communication systems.
We can see the number of people who have read a message that has been sent.
Several times this week less than 50% of people have read a message two days later.
PLEASE ENSURE YOU HAVE DOWNLOADED PING AND THAT YOU ARE CHECKING IT REGULARLY.
The second reason- which is equally frustrating- is that we don't have up to date contact details.
This has meant we have tried to contact a parent in an emergency and it takes a lot longer than it should as phone numbers have changed.
Not ideal and quite stressful for all.
STRIKE ACTION
School will be CLOSED to all pupils on Wednesday 1st February 2023 due to Strike Action.
Thank you to those parents who have shared their support for this action.
Teachers from across Brighton and Hove will be joining together at 11am at the Level to voice their concerns.
If you wish to directly support the teachers then this is where you can join them.
WALKING HOME SAFELY
There have been further reports in the local media this week about inappropriate approaches to children going to and from school.
We have once again reminded all of the children of the need to have "A PLAN".
As I have shared previous I will only be sharing with you further information when it is provided by the Police directly and not what another school has sent to its parents as this is and can be unreliable and has been known to not have been confirmed.
WE HAVE A ROCK STAR IN OUR SCHOOL
One of your Year 6 pupils is a media superstar.
I have seen footage of his recent Stand up Comedy Tour in local Comedy Clubs.
His jokes are not bad. His timing is pretty spot on. His subject was me at some point!!!!
And now he has released a Music Video where he plays all of the instruments.
Has written the words.
Sings the words.
And has even made the video to go with it.
He is clearly not wanting to share the money with anyone else.
Click on the link to hear and see his talents.
Be warned it is catchy!!!!
https://www.youtube.com/watch?v=aqlif6UniJ0
I know we have a number of parents who work in music so please share far and wide.
CYCLE TRAINING AT HALF TERM
Click here to find out more https://www.fairlight.brighton-hove.sch.uk/beyond-the-classroom/sports/other-sports-information
LONGHILL SPORTS CAMP
Click here to find out more https://www.fairlight.brighton-hove.sch.uk/beyond-the-classroom/sports/other-sports-information
EMOJI MR J IS HAVING A REST THIS WEEK- HIS BLOOD PRESSURE CAN'T TAKE ANOTHER RANT AND A SUNDAY FA CUP GAME
He is however very proud of those parents who have expressed support for the teachers.
And very proud of those parents who are involved in making the local area and schools better and a higher focus for those making the decisions.
WEEKLY UPDATE
TERM 2 SPRING TERM WEEK 3
The weekly update will posted below the key information below once it has been produced however we wanted to give you as much notice as possible of the below information.
URGENT UPDATE RE PLANNED STRIKE ACTION AND SCHOOL CLOSURE ON WEDNESDAY 1st FEBRUARY 2023.
I am writing to inform you that Fairlight Primary and Nursery School will be closed to all pupils on Wednesday 1st February 2023 due to the planned strike action by the NEU.
This action relates to the continuing dispute with the Secretary of State for Education regarding changes to Teachers' Pay & Conditions.
100% of the Classteachers in our school are members of the NEU and I have been informed that they intend to support the industrial action.
As a consequence of this the Governing Body and myself have made the decision to close the school to all pupils.
We do understand that, by closing the school, we will create difficulties for some families who may have to make alternative provisions for the care of their children.
We appreciate that this could result in having to take time off work or rely on the kindness and help of family and friends.
This is why I wanted to inform you as early as possible.
As you will have seen reported in the news further days of action are planned for 2 March, 15 March and 16 March.
I will provide you with an update on these further dates nearer the time.
But with as much notice as possible (this is probably around two weeks).
I will also inform you if there are further changes due to the the outcome of further talks between the Secretary of State for Education and the NEU.

Or if there is anything else to share with you.
Some practicalities:
Anyone who is entitled to a FSM can come to the School Kitchen Door/ EMAS Entrance between 11-12 on Wednesday 1st February 2023 to collect a dinner. This will be a packed lunch dinner.

The Class Webpages have learning that parents may want to do with children on this day- teachers will not be providing any other work or resources.

If you have any bookings made on this day e.g. Breakfast Club, After School Clubs etc. then please liaise direct with the provider. Any refunds that may need to take place will do so after the event.
COMMENT FROM EMOJI MR J
It is one of the most difficult decisions that we make to close a school whether that was for Covid, for Snow Days or for Strike Action.
It takes lots of thought.
101 plans and "is that possible? ".
A lot of time.
A lot of effort.
And a lot of "what if's? ".
Also a lot of worry and soul searching.
But sadly after a lot of practise I am the best placed person to make this decision.
Please know we did explore all options including trying to open for some children but this added unacceptable pressures on the support staff- who are even worse paid than the teachers!!!
My teachers taking this action have my 100% full support (and that of the Governors) for taking this stand about the shocking pay and conditions of teachers.
As well as the appalling funding that schools are getting overall.
They are making a stand.
Losing a days pay.
Doing what they think is right for the children and the future of education.
And joining a growing group of professions (nurses, doctors, train drivers, underground staff, ambulance workers, university staff, fire officers and postal workers) who are all concerned that we cannot continue to run at this level of under funding for pay and conditions of essential staff.

I have already had a number of parents express their support for the proposed action.
Thank you for this.
As well as few who are not going to be 100% happy.
I am happy to hear from either but would direct you to Gillian Keegan- the Secretary of State for Education gillian.keegan.mp@parliament.uk as she is the one who has the power to do something about the shocking pay and conditions and funding in schools at the current time.
WEEKLY UPDATE CONTINUED...
WALKING HOME SAFELY AND BEING SAFE
I have been sent the following this week from Sussex Police.
Dear Schools,
Sussex Police have received a small number of reports involving female Secondary School pupils. The reported incidents concern a common theme of pupils being approached by an unknown male attempting to engage them in conversation. It is not yet known if these occurrences are linked, however we are actively investigating these matters and completing high visibility reassurance patrols in targeted areas.
We appreciate that news of such instances can cause alarm for schools and their wider communities. We would like to encourage you to continue to be open in your discussions with your pupils; helping them develop an awareness of not engaging in conversation with unknown people and informing a trusted adult and the Police of anything untoward.
A number of our older children walk home from school alone and we will be speaking with them in school about "HAVING A PLAN".
It is appropriate for parents who are doing good parenting to ensure your child knows what to do, where to be, what is appropriate?
We will also be reminding them that other parents with Fairlight children who may be around are SAFE people to go and ask for help from.
So to the other parents please be aware that we have done this.
RUSSEL MARTIN HALF TERM
Please see information about Half Term Football camps and provision.
Russell Martin Early February Camp @ Hove Park 3G Friday 10th February – 9am to 2pm £30 per day Bookings can be made direct at Russellmartinfoundation.co.uk Office Phone Number: 01273 591364

Russell Martin February Camp @ Hove Park 3G Monday 13th February – 10am to 3pm Tuesday 14th February – 10am to 3pm Wednesday 15th February – 10am to 3pm Thursday 16th February – 10am to 3pm
ONLY £20 per day if you book before 20th January (£30 per day from 21st January) Bookings can be made direct at Russellmartinfoundation.co.uk Office Phone Number: 01273 591364

Russell Martin February Camp @ Old Barn Way (Grass Pitch) - Southwick Monday 13th February – 10am to 3pm Tuesday 14th February – 10am to 3pm £20 per day Bookings can be made direct at Russellmartinfoundation.co.uk. Office Phone Number: 01273 591364

Russell Martin GIRLS ONLY Academy Day @ Hove Park 3G Friday 17th February – 10am to 3pm £25 per day Bookings can be made direct at Russellmartinfoundation.co.uk Office Phone Number: 01273 591364
PUPIL NUMBERS ACROSS THE CITY
To keep you informed of an ongoing issue across the city and one that does impact on Fairlight I wanted to share that at the Children, Young People and Skills Committee on Monday 9th January it was determined that the following changes to Published Admission numbers will take place.
Downs Infant School – Reduction in PAN from 120 to 90 Hertford Infant School – Reduction in PAN from 60 to 30 Hove Junior (Holland Road) – Reduction in PAN from 96 to 64
FRIDAY FOOTBALL
Lets go and freeze a little down the level this week.
AND TO END...
Queen is the Children's Word of the Year for 2022!
Almost half of children surveyed chose Queen (46 per cent) as their word of the year, followed by over a third selecting happy (36 per cent) and more than one in ten choosing chaos (14 per cent).
Thought in light of everything that is going on Happy and Chaos should have been higher!!!
WEEKLY UPDATE
TERM 2 SPRING TERM WEEK 2
Another great week however not overly impressed with this weather.
Emoji Mr. J hasn't shared his thoughts for a while however at the end of this weeks update he has a few things to say.
FINAL PARENT TOURS
This year our parents tours to visit the school for children joining us for September 2023 have finished this week.
They were well attended and we enjoyed meeting with so many new parents and children.
Forms have to be completed online by Sunday.
HALF TERM CHILDCARE WITH PIONEER CHILDCARE
We're delighted to announce that we're now taking bookings for the February Half Term Holiday (13th-17th February) at West Hove Infants and Balfour Primary School.
Bookings can be made on our website www.pioneerchildcare.co.uk , via email to enquiries@pioneerchildcare.co.uk or by calling 01444 411388.
See here for more information https://www.fairlight.brighton-hove.sch.uk/beyond-the-classroom/before-and-after-school-clubs/winter-holiday-activities-and-food-haf
WEARING A COAT
We try to ensure that the children get outside every day whatever the weather. This does include rain (its just water from the sky) however that is made so much easier when everyone has a coat.
Please ensure your child has a coat in school.
We don't make them wear it outside if it is not raining as we know they get hot and many don't want to wear it outside however when it is wet or cold it means they are not sitting in wet clothes in lessons.
PUB IN THE PARK
Tickets are now on sale
https://www.pubintheparkuk.com/brighton
PARENTS RETURNING TO EDUCATION
Brighton MET have asked us to share information for parents who may want to return to education or who may be looking at a career change.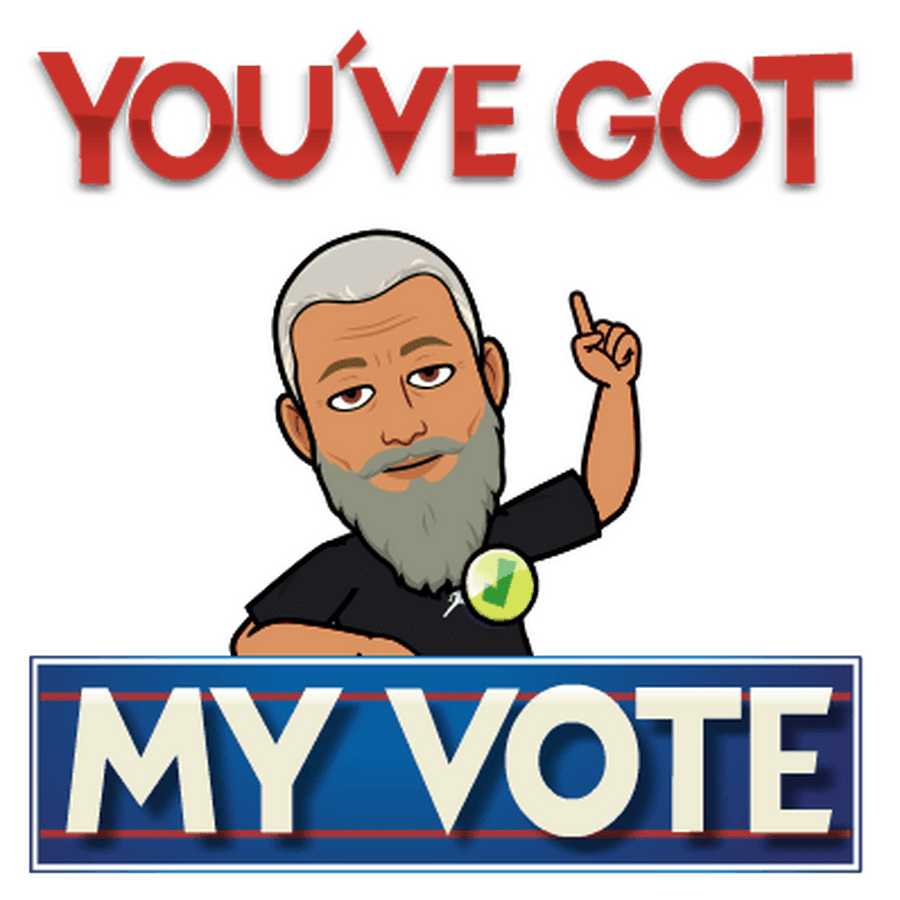 A THOUGHT FROM EMOJI MR.J
It is the time of year when as a school I start to look at budgets and look to next year as well as reviewing what we are already doing.
This will be the 14th time I have undertaken this at Fairlight and the 19th time as a Headteacher.
It is becoming harder and harder to find the money and resources to do what we know is right and what we are asked to do to run a successful school.
This is sadly because there is a complete lack of investment in education by national and local government.
Demands increase.
Expectations increase.
And according to the politicians- the finances do increase.
The reality is the increases do not and are not covering the cost increases that we are having to contend with- cost of energy increase, wage increases and the fact that everything is more expensive. And the need for high quality education for some children is more costly and more difficult to provide.
It also is becoming more challenging as the levels of understanding of how to run a school lie with Headteachers and educators and not politicians. Yet they are making the decisions. And often making decisions in one area of their role that is having massive impact in others. But not having a clue that it does.
Or not thinking something through to the conclusion. Short term solutions for long term problems.
Alongside this there are things that are a complete waste of money that politicians decide or are involved in that are about votes or looking good.
This seems to be happening on numerous occasions locally and nationally.
I was approached recently and asked about my thoughts about how education should be run and funded and I gave them my honest views- for what they are worth.
If however like me you are beginning to think that you are not being listened to then maybe you might want to consider becoming one of the voices.
Here is some info about a new group. They are looking for people across the city who'd make decent Councillors.www.bhindependents.comhttps://www.brightonandhovenews.org/2023/01/05/independents-gear-up-to-get-our-city-back-on-track/
I will continue to bang the drum and tell those making the decisions what the correct way for the children and families of Fairlight and Brighton and Hove is.
Could you do the same?
WEEKLY UPDATE
TERM 2 SPRING TERM WEEK 1
Welcome back to the Spring Term.
I hope you all had a restful break.
Not much to say this week as a short but busy week back.
SAFEGUARDING INSET TRAINING
All staff attended our INSET training this week to update their Safeguarding Training.
HOUSE POINTS LAST TERM
Tokens for each house have been counted and YELLOW are the winners. We will be orgainsing their reward in the coming weeks.
Yellow - 945

Blue - 782

Green - 717

Red - 558
YOUNG ACTORS
See the leaflet below to join a great local group.
Weekly Updates
Below are the previous updates from this term. Please read through to find out what has been happening this term.
Of course to save room most of the pictures and videos have been removed from old posts.
You can scroll down to read them on this page also.