WEEKLY UPDATE
Each week on Friday there will be an update on all things to do with Fairlight.
Please read and click on the links to find out what is going on.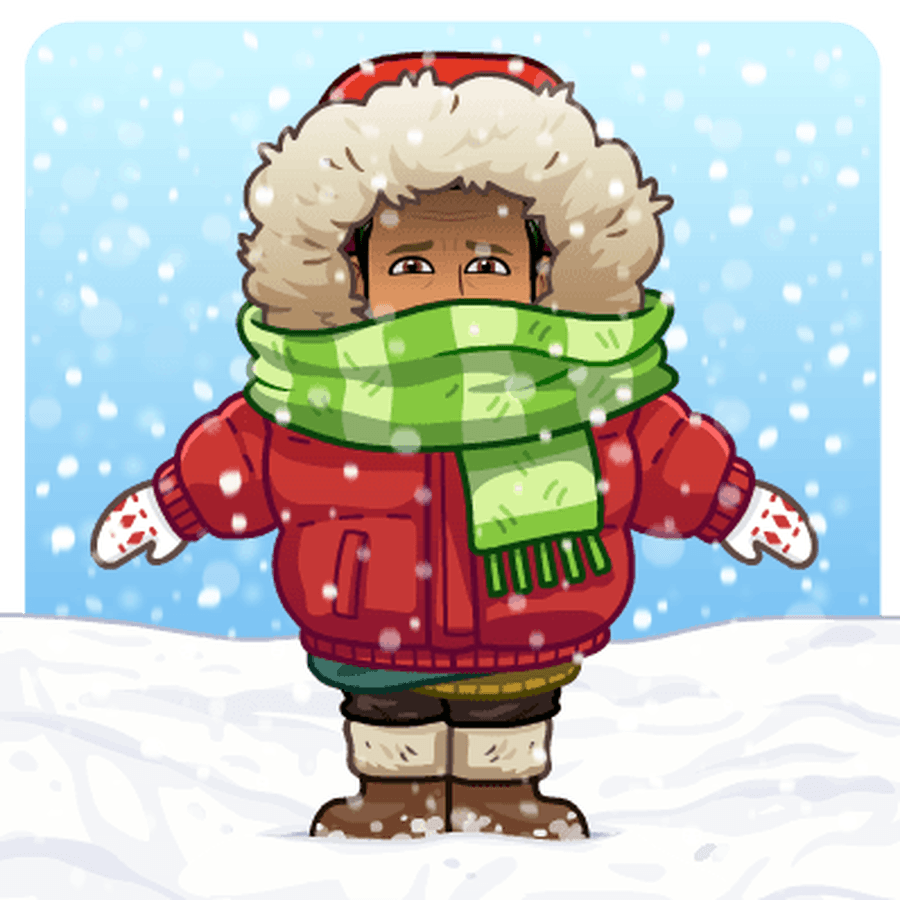 WEEK 4 HALF TERM 2- Its get a bit chilly out!!!
Another very busy week in school this week.
Lots going on and lots continuing on.
Non Uniform this Friday (26th November) is bring a bottle. So don't wine and leave it to late as you might not ketchup.
COVID Update
There are several updates that I wanted to give around Covid in school.
Children who are unwell
You will recall we asked you to think about how well your child is before sending them to school. We asked that you read https://www.fairlight.brighton-hove.sch.uk/school-office/attendance/good-health-and-hygene for advice and support.
We have this week seen a significant increase in children in school who are clearly unwell. And who cannot contain this.
This has coincided with a sharp increases in absence cases for reasons both covid and not covid related.
Please ensure you have read the guidance and that you are considering others and not spreading germs when you are sending your child to school.
Staff Absence
We have seen an increase in staff absence this week as well as pupil absence. Staff absence can often be tricky to cover and support at this time as there are not the usual means to cover this (e.g. supply teachers). Also once you get 2 or 3 staff of in the same part of the school there are physically often not the numbers of staff to cover. The Government have significantly reduced budgets and therefore we don't have "just in case" money to cover this also.
Where possible we look to follow our absence procedures which include splitting classes around the school or taking a teacher or member of staff from elsewhere to cover them.
We have plans in place should we see increases in absence of both staff and children. These do include having to close classes and return to "Home Learning"- which I am sure many parents can't wait to start again. And this will not be with Childcare in school. This will be 100% Home Learning for key groups or year groups.
Hopefully we will not have to move to this position however it is better to be prepared and aware then for this to come as a surprise.
Christmas Events
Following recent advice on events in school we have taken the position that we would like to continue to plan for these to take place however we are having to make some small changes to events in order for them to take place.
Please have a look at the Christmas Page for information about the PTA Fair and the Reception Christmas Shows which are the ones we have made tweeks to so far https://www.fairlight.brighton-hove.sch.uk/christmas-at-fairlight
We will for example hold 2 Reception Shows not one- but won't be able to have Santa's Grotto at the Fair and we have spaced some of the events out both in terms of smaller events as well as on the day.
For all Christmas Events in school and in the church we will also be asking visitors to wear a mask.
No one wants to spend their Christmas recovering from Covid or passing it on to family members.
Wednesday Dinner https://www.fairlight.brighton-hove.sch.uk/school-office/milk
In Week 3 of the School Dinner menu the children get the choice of Chicken or Gammon as the meat option.
Following some issues with the quality of the Gammon. And the children not wanting to eat it we have decided to stick to Chicken or Veggie.
PTA Christmas Raffle and PTA News
The PTA Christmas Raffle will be draw on Friday 10th December 2021 at 2.00pm and not at the Christmas Fair.
This is to avoid lots of people standing around at the end together but also to ensure a smoother end and running of the PTA Fair.
It also gives us an extra week to sell tickets as the prizes are AMAZING.
On the day of the draw a Prize list will be published at the gate and online as well as information on how prizes can be collected- from Monday 13th December at the School Office at 9am and 3pm.
Please check out the PTA page for information on how much as been raised recently https://www.fairlight.brighton-hove.sch.uk/school-office/pta
Parenting Support https://parentingsmart.place2be.org.uk/?utm_source=Sprint1&utm_medium=email&utm_campaign=parenting-smart
Parenting Smart is:
Created by Place2Be's parenting experts

Based on evidence and our experience of working with children and families

Designed with busy parents in mind, with short videos and articles

Topics from meltdowns to friendship difficulties, from anxiety to the transition to secondary school
WEEK 3 HALF TERM 2- It might be dark but things are looking bright.
Anti Bullying this week has seen everyone looking at saying Kind Words.
Just one kind word a day can make a huge difference to someone's day.
Not a huge update this week however please ensure you have read all of this week and the last two weeks and there is lots going on this term and all the information on this has been posted here.
PARENT VISITS FOR SEPTEMBER STARTERS
We have already seen more parents this year visiting the school then ever before.
If you are reading this and thinking about your child joining us at Fairlight then please ensure you have booked in for a tour and that you have completed the forms.
It is looking like we will be very popular so don't leave it late.
OPAL PLAY AT FAIRLIGHT
As we move through Covid we are returning to many things that we used to do in school before all of the new restrictions.
One such area is around our Opal Play.
As the weather becomes unpredictable and of course colder please ensure your child has a coat. We go out in all weathers and expect everyone to go outside. There is no staying in if you don't have a coat.
We are introducing more equipment and opportunities at playtime. This also includes the mud (and soon to be ice) kitchen. Of course those of you who have seen this in action know that this can mean you get messy.
PLAY EQUIPMENT AFTER SCHOOL
As the children will tell you at the end of playtime they tidy up and put everything back in the correct place.
This does however mean that we do not want children getting play equipment out after school whilst there are parents in the playground.
The equipment has been put away.
There is really not room in the playground.
The gates need locking as staff need to go to meetings.
After school Club and clubs needs to come out into the playground.
PLANTS IN SCHOOL
The School Council have asked if we could have more plants in school in corridors and classrooms.
If you have any house plants that you no longer want or need please bring them in.
If you are even cleverer and could make us a cutting or a baby version of your house plants and bring them in we will find them a new home.
WEEK 2 HALF TERM 2- It was so lovely to see you.
Parents evening this week was the first time we have been able to host parents in person for what seems like years.
It was lovely to see so many parents and to chat to you about a whole range of things.
Some parents had even forgotten where their children were in the school as it has been so long. And some have never actually been in to school yet.
FAIRLIGHT FACEBOOK PAGE
We have started to use our Facebook page once again to showcase things in school and and to share events.
As you will recall from a few years ago when we stopped using it this was because social media can get very negative quite quickly and monitoring Facebook was yet another job that we had to do on top of the day to day running of the school.
We have looked at Facebook and feel that the things we will be putting on Facebook will be good to be shared to a wider community. Of course the "young people" will tell you that only "old people" use Facebook. It is so last year!
Please share our posts with your wider audiences as this is a good chance to showcase the school.
We will however continue to post everything that is important on the school website as a single point of information. This means you are not spending 10 minutes every day checking whatsapp, Facebook, Twitter, Instagram, Snapchat, the website and your texts to see if it is non-uniform day.
ANTI BULLYING WEEK NEXT WEEK
We will be focusing on our Anti Bullying learning next week in school.
To support this on Monday the children will be able to wear ODD SOCKS to school.
They will also during the week bring home a leaflet that allows you to also join in the discussion around Anti Bullying and helps you to better understand the terminology and phrases used.
For all the resources and more useful information check out our PSHE page https://www.fairlight.brighton-hove.sch.uk/in-the-classroom/pshe
PARENTS EVENING
Thank you to everyone who came along to parents evening. It was good to share the amazing learning in person with parents.
Many teachers commented that parents spent time "taking it all in" when they were in the classrooms.
TRAVEL PLAN
Have your say on improving travel for everyone in a more inclusive and liveable city – survey closes on 15 November
Brighton & Hove City Council has a consultation underway on two plans that they are currently developing: the fifth Local Transport Plan (LTP5) and the Local Cycling and Walking Infrastructure Plan (LCWIP); the consultation will be open until 15 November. LTP5 will set the vision and priorities for transport and travel across the city to 2030 and what needs to be done to deliver them. The LCWIP presents strategic walking and cycling networks and areas for improvements to encourage and support active travel (walking, wheeling and cycling) in the city. Further details can be found at www.brighton-hove.gov.uk/onejourneybetter including links to the consultation documents and the feedback survey.
CHRISTMAS UPDATE
CHRISTMAS DINNER MENU AND CHRISTMAS NON UNIFORM UPDATES
Information about Christmas can be found on our Christmas Webpage https://www.fairlight.brighton-hove.sch.uk/christmas-at-fairlight
If you can help with the Christmas Fair by helping on a stall or in other ways e.g. putting tickets on prizes or you may have a prize for the raffle then please contact the PTA fairlightpta@gmail.com or speak to Mr Jordan, Mr Whatman or Shirley.
NOT WANTING TO TAKE PART IN THE CHRISTMAS CELEBRATIONS IN SCHOOL
We are aware that some families do not celebrate Christmas for religous reasons.
If you do not wish your child to take part in our Christmas Celebrations then please let your children's teacher know via SeeSaw.
NETBALL CLUB FOR YEAR 5 AND YEAR 6
This will be starting in January 2022 however the booking is now open.
https://forms.office.com/Pages/ResponsePage.aspx?id=KmTye347xE6qpnl9014JDEhnXEO6tmdDqCqvbOTfTWRUQzFGTzAzVEY0RjNYWkgySEUwOU9CSzQ3US4u
GIRLS WANTING TO PLAY FOOTBALL OUT OF SCHOOL
We have a long tradition of Girls Football at Fairlight.
Out of school girls often find it difficult to find football teams to join and play with.
The excellent Brighton Galaxy have a range of girls football teams for players of all different ages.
To find out more check out the Friday Football club page https://www.fairlight.brighton-hove.sch.uk/beyond-the-classroom/sports/fantastic-fairlight-friday-football-club
And on the same page is information about you can get cut price tickets to watch Brighton in the Women's Super League this weekend.
WEEK 1 HALF TERM 2- It is dark and cold but great to be back.
It has been great to see everyone back in school after half term.
We have heard about lots of exciting adventures over the Half Term as well as stories of children who just "chilled" at home.
Please all be safe over this "firework" weekend.
Enjoy the various festivals of light safely.
JOINING US FOR SEPTEMBER- OR BEFORE
As I have explained before the more children we have in school the more money we get and therefore the more opportunities and resources we can get for all of the children.
At the current time we are seeing a large number of parents and children who are coming to visit the school to see the amazing learning to help them choose a school for September 2022.
We are also seeing a large number of parents and children who are visiting our Nursery and then applying for places.
And as things are starting to be relaxed across the world we are once again starting to see people who are moving from other parts of the world or even other parts of Brighton and Hove.
It is however important that you tell your friends and family about Fairlight and you ensure they don't leave it too late to either visit, apply or join us.
Places are going fast so don't leave it too late.
https://www.fairlight.brighton-hove.sch.uk/school-office/joining-us
Click here to find out what to do to come and visit and see the school or how to apply for a place.
Also click here to see the advert that we have put out on to Facebook and would love for you to share. Sadly there will be "haters" who have an opinion but that shouldn't stop us telling everyone what a great school we have at Fairlight.
COVID UPDATE
It is still here. There are still cases in school (well not in school but at home) and there are still children and families who are isolating. We are still awaiting our government monitors that we were promised. Guess they must have got lost in the post!!!
For the most up to date information please check out the Attendance Health Information https://www.fairlight.brighton-hove.sch.uk/school-office/attendance/health-information
SUPPORT AT THIS CONTINUED CHALLENGING TIME
The Government seem to be living in a alternative universe where Covid never happened and we are all doing well.
The reality is however very different for many.
To support families to access help and support the Family Information Service has produced a new factsheet about how to get support with energy bills. P
lease follow the link below:
Family Service Directory | Get help and advice with your energy bills (familyinfobrighton.org.uk)
The information includes:
Tips to save energy

Information about discounts and grants

Where to go for extra help

How to avoid debt
Please encourage parents to apply for the Warm Home Discount scheme which offers £140 discount for winter 2021-2022 for eligible low-income households.
PACE INFORMATION
What is PACE?
PACE (Providing Access to Childcare & Employment) aims to help parents with young children get into work, training and volunteering, whilst making sure that their childcare needs are met.
To find out more go to our Information for Parents on things out of school- like jobs or benefits.
https://www.fairlight.brighton-hove.sch.uk/beyond-the-classroom/out-of-school-information-for-parents
WINTER HOLIDAYS SUPPORT
The Winter Holiday Activities and Food (HAF) Programme will be running during the Christmas holidays providing free activities and food for children aged four to 16 in receipt of benefits-related free school meals.
Places are limited and so please book early.
https://www.fairlight.brighton-hove.sch.uk/beyond-the-classroom/before-and-after-school-clubs/winter-holiday-activities-and-food-haf
Who is eligible for a free place?
All children and young people aged four to 16 (currently in Reception to year 11) who receive benefits-related free school meals.
How to book a place
Families should book directly with the provider via the details provided in the link above.
Places are limited so book quickly to avoid disappointment.
Please remember
To keep checking the link as we will be making updates and adding additional HAF providers
Parents and carers should contact the Family Information Service: FamilyInfo@brighton-hove.gov.uk if they have any questions.
Please contact HAF@brighton-hove.gov.uk if you have any questions.
HOUSE POINTS
The final House Point tally for last term was:
1st place: Green Atlantic- 1070

2nd place: Blue Indian- 922

3rd place: Red Artic- 862

4th place: Yellow Pacific - 852
Well done to everyone in Atlantic- and come on other Houses.
SCHOOL COUNCIL
The School Council met this week to discuss a range of things.
More information can be found about what the real brains behind the running of the school are involved in at the current time.
https://www.fairlight.brighton-hove.sch.uk/in-the-classroom/school-council
HALF TERM UPDATE
For those of you who are on social media or part of parent Whatsapp groups you will know we have had a number of Positive PCR test results from one class during Half Term.
Thank you to the parents and pupils in this class who have all followed the advice given and been in contact with the school to inform us but also to keep us updated and not used Social Media to tell everyone first.
Having spoken to Public Health at length this is likely due to either an asymptomatic child being in school or a child who has been in contact with a positive case at home or most likely a child with mild symptoms who was in school.
As I have shared we had a rise in children in school towards the end of term with the usual winter coughs and colds and sadly it would appear that this has spread around the class and was in fact Covid.
Sadly this was inevitable with the Governments position on Covid and schools however is sadly impacting on a number of children who are unwell and also on families where other family members have now caught Covid and whose Half Term has been disrupted or are having to take time off work.
Not everyone in the class however has tested positive. And there is no pattern to the results e.g. they don't all sit next to each other or in the same part of the classroom.
The measures in place have been checked and were all in place e.g. hand washing, ventilation etc.
The classroom and school have been "extra cleaned" over the holidays to prepare for the return to school.
After Half Term we will be reviewing our current procedures in school and will be looking particularly at monitoring more closely children in school who are unwell. If they are unable to "contain and control" this then we may have to look at if it is safe for them to be in school as this is where most germs are spread.
Currently we may look at reintroducing masks for staff in school and would encourage parents to consider if they want their child to wear a mask also.
We will also be going extra on the hand washing and sanitising as well as keeping ventilation high- so make sure your child is wrapped up as the only real form of ventilation we have (despite the government claiming they have sorted this) is windows open.
So please ensure if your child has a cough or a cold that they are being monitored very closely in terms of other symptoms- such as Covid.
This can be done via LFT or PCR.
Please also ensure that they are able to use and have access to tissues and know how to use them.
And it may be a good idea for them to wear a mask also.
We will also be looking at regular temperature checks for children in school who are presenting as unwell.
If you have any further questions regarding Covid then please check out our Health Information https://www.fairlight.brighton-hove.sch.uk/school-office/attendance/health-information
I would urge you to read the advice carefully (as it has changed since the last lockdown) as well as follow the advice given on how to contact the school but also what to do to keep yourself and others safe.
Weekly Updates
Below are the previous updates from this term. Please read through to find out what has been happening this term.
Of course to save room most of the pictures and videos have been removed from old posts.
You can scroll down to read them on this page also.
| Name | |
| --- | --- |
| FINAL UPDATE THIS SCHOOL YEAR.docx | Download |
| WEEK EIGHT- I HOPE YOU ARE NOT UP CELEBRATING LATE.docx | Download |
| WEEK ELEVEN and a half.docx | Download |
| WEEK ELEVEN.docx | Download |
| WEEK NINE- I GUESS EVERYONE WILL BE PICKING UP ON TUESDAY ON TIME.docx | Download |
| WEEK SEVEN- MR JORDAN LOVES THE ENGLAND NUMBER ELEVEN.docx | Download |
| WEEK TEN- COME ON ENGLAND.docx | Download |
| Week Thirteen.docx | Download |
| Week Twelve.docx | Download |
Showing 1-9 of 9
| Name | |
| --- | --- |
| EMOJI MR J IS BACK REFRESHED AND FULL OF SPIRIT.docx | Download |
| TUESDAY 5th JANAURY 2021 UPDATE.docx | Download |
| UPDATE FOR NEW TERM 3rd January 2021.docx | Download |
| Week Five- How will we survive.docx | Download |
| Week Four There are only 2 more (until Half Term).docx | Download |
| WEEK ONE- Back to the Fun.docx | Download |
| WEEK SEVEN The Return.docx | Download |
| WEEK SIX Half Term is in the mix.docx | Download |
| Week Three- Think this is what it is going to be- maybe until past February.docx | Download |
| WEEK TWO What will the government do.docx | Download |
Showing 1-10 of 10
| Name | |
| --- | --- |
| EMOJI MR J November Thoughts about Wearing a Mask.docx | Download |
| EMOJI MR J WANTED TO SHARE A FEW THOUGHTS ABOUT MOVING TO TIER 2.docx | Download |
| END OF HALF TERM CATCH UP.docx | Download |
| START OF HALF TERM TWO UPDATE.docx | Download |
| WEEK EIGHT Thanks for all you are doing at the School Gate.docx | Download |
| WEEK ELEVEN Lets Starts the Christmas Obsession.docx | Download |
| WEEK FOURTEEN Have a Fantastic Little Christmas.docx | Download |
| WEEK NINE Fairlight is doing fine.docx | Download |
| WEEK TEN Here we Go Again.docx | Download |
| WEEK THIRTEEN LET US HOPE IT IS LUCKY FOR ALL- AND ONLY ONE WEEK TO GO.docx | Download |
| Name | |
| --- | --- |
| END OF WEEK TWO We Thank You.docx | Download |
| IS IT ONLY THE END OF WEEK ONE.docx | Download |
| Week Five- How will we survive.docx | Download |
| WEEK FOUR- WHY WERE MAN UTD ALLOWED TO SCORE.docx | Download |
| Week Seven Half Term is Going to be Heaven.docx | Download |
| Week Six Keeping an Eye on Politics.docx | Download |
| WEEK THREE How Can that Be.docx | Download |
Showing 1-7 of 7