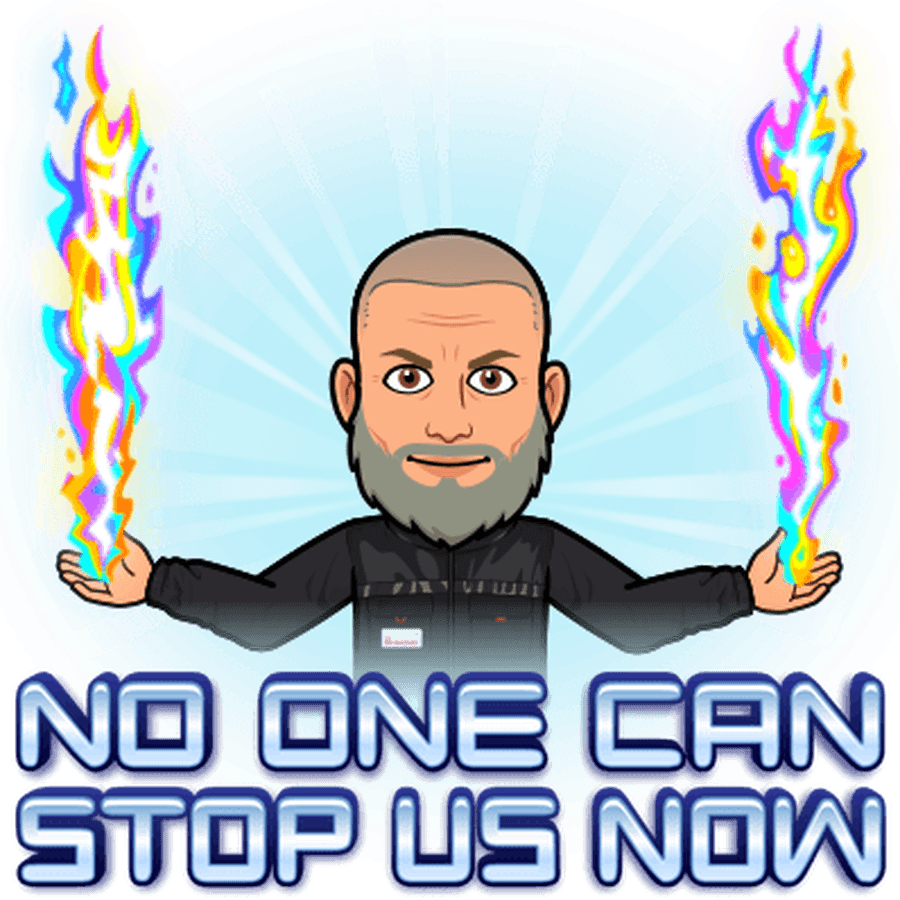 WEEK TWO- WHAT WILL THE GOVERNMENT DO!!
It has been a relatively quiet week from the government.
I am always suspicious of that.
Either they are plotting something or they don't know what they are doing.
Both are possible!!!
Sadly having seen the numbers and the fact that local hospitals are now saying they can't take more patients I think we might be in this situation for a while.
I don't personally think we will be back to school until Easter.
I hope I am however wrong.
Stay Safe everyone. We do miss you all.
The important question I have this week however is- were you a Jo Wicks or a Bez or did you go for Davina or Chloe???
PE has never been this much fun- though not sure it PE!!!
A THOUGHT TO START
Under normal circumstances teachers and those in education might frown at "sticking children in front of the TV" or letting them sit on a computer for hours on end to do learning.
It is a bit different at the moment.
Those providing educational resources such as the BBC have thought carefully about what they are showing and have worked with those in education to get the content just right.
Websites and educational resource providers have spent time making sure the content supports learning.
And for some parents this is an excellent resource.
You officially have my permission to stick them in front of the TV (as well as doing some Seesaw and "jobs" around the house).
For some parents it might be the break they need to get some work done.
For some parents it might be what they need to stop them from "getting even more cross about division".
AT FAIRLIGHT we are exploring "other learning " away from the screen that will be given to you in the coming weeks.
And then updating you on expectations also so you now what we think we should be seeing children doing.
YOU ARE ALL DOING AN AMAZING JOB. KEEP IT UP!
Some KEY HEADLINES FROM WEEK 1 (last week) for you are:
WELL DONE AND THANK YOU
Well done to everyone who is adapting to the new way of working.
Thank you to everyone who has continued to support the school.
To those who complained to OFSTED about how good everything was.
To those who have changed their home arrangements to keep their children at home.
To those who donated laptops for those who don't have one.
For those who have contacted the school to offer support and kind words.
WEEK ONE REMOTE LEARNING SURVEY
The full results are below however some key headlines:
Over 70% think we have pitched Home Learning "just right"- 15% want less and only 4% want more.

60% of children haven't had contact with anyone for their own class.
We will be doing this again in a few weeks to see if there are any changes or things for us to note.
IF YOU NEED HELP
If you are having Seesaw or learning issues please email with Childs Name/ Class/ Teacher in title to workathome@fairlight.brighton-hove.sch.uk and the classteacher will get back to you.
If you need a laptop or ipad then email the office titled I NEED COMPUTER HELP to office@fairlight.brighton-hove.sch.uk and we will see what we can do to help.
If you need data then please email the office with the title I NEED DATA to office@fairlight.brighton-hove.sch.uk
We have some CGP Workbooks for all age groups that children can use. If you want a set of these then please email the office with the title I NEED CGP to office@fairlight.brighton-hove.sch.uk
COMMUNICATING WITH YOU
We have been doing a lot of communicating with you this term and have hit most of the limits on our systems. This means we are now having to buy credit.
However emailing you is completely FREE so we will be using this a lot more moving forward.
PLEASE ensure we have an up to date email address for you.
If you are not getting emails then please complete the form on our website https://www.fairlight.brighton-hove.sch.uk/school-office/medicine-administration/change-of-details-form
A THOUGHT TO FINISH
BUT WHAT IF ....

What if instead of falling "behind", this group of kids are ADVANCED because of this? Hear me out.

What if they have more empathy, they enjoy family connection, they can be more creative and entertain themselves, they love to read, they love to express themselves in writing.

What if they enjoy the simple things, like their own garden and sitting near a window in the quiet.

What if they notice the birds and the dates the different flowers emerge, and the calming renewal of a gentle rain shower?

What if this generation are the ones to learn to cook, organize their space, do their laundry, and keep a well run home?

What is they learn to ride a bike, play a board game, do simple crafts, learn to bake, climb a tree, play without a screen?

What if they learn to Understand the value of money, what's important and to live with less?

What if they learn to plan shopping trips and meals at home.

What if they learn the value of eating together as a family and finding the good to share in the small delights of the everyday?

What if they learn to just be, to be more resilient, to be content ?

What if they are the ones to place great value on our teachers and educational professionals, librarians, public servants and the previously invisible essential support workers like truck drivers, grocers, logistics, and health care workers and their supporting staff, just to name a few of the millions taking care of us right now while we are sheltered in place?

What if among these children, a great leader emerges who had the benefit of a slower pace and a simpler life to truly learn what really matters in this life?

What if they are AHEAD?
Weekly Updates
Below are the previous updates from this term. Please read through to find out what has been happening this term.
Of course to save room most of the pictures and videos have been removed from old posts.
You can scroll down to read them on this page also.
| Name | |
| --- | --- |
| EMOJI MR J November Thoughts about Wearing a Mask.docx | Download |
| EMOJI MR J WANTED TO SHARE A FEW THOUGHTS ABOUT MOVING TO TIER 2.docx | Download |
| END OF HALF TERM CATCH UP.docx | Download |
| START OF HALF TERM TWO UPDATE.docx | Download |
| WEEK EIGHT Thanks for all you are doing at the School Gate.docx | Download |
| WEEK ELEVEN Lets Starts the Christmas Obsession.docx | Download |
| WEEK FOURTEEN Have a Fantastic Little Christmas.docx | Download |
| WEEK NINE Fairlight is doing fine.docx | Download |
| WEEK TEN Here we Go Again.docx | Download |
| WEEK THIRTEEN LET US HOPE IT IS LUCKY FOR ALL- AND ONLY ONE WEEK TO GO.docx | Download |
| Name | |
| --- | --- |
| END OF WEEK TWO We Thank You.docx | Download |
| IS IT ONLY THE END OF WEEK ONE.docx | Download |
| Week Five- How will we survive.docx | Download |
| WEEK FOUR- WHY WERE MAN UTD ALLOWED TO SCORE.docx | Download |
| Week Seven Half Term is Going to be Heaven.docx | Download |
| Week Six Keeping an Eye on Politics.docx | Download |
| WEEK THREE How Can that Be.docx | Download |
Showing 1-7 of 7