WEEKLY UPDATE
Each week on Friday there will be an update on all things to do with Fairlight.
Please read and click on the links to find out what is going on.
THIS WEEKS UPDATE IS RUNNING LATE
IT WILL BE HERE BEFORE MONDAY...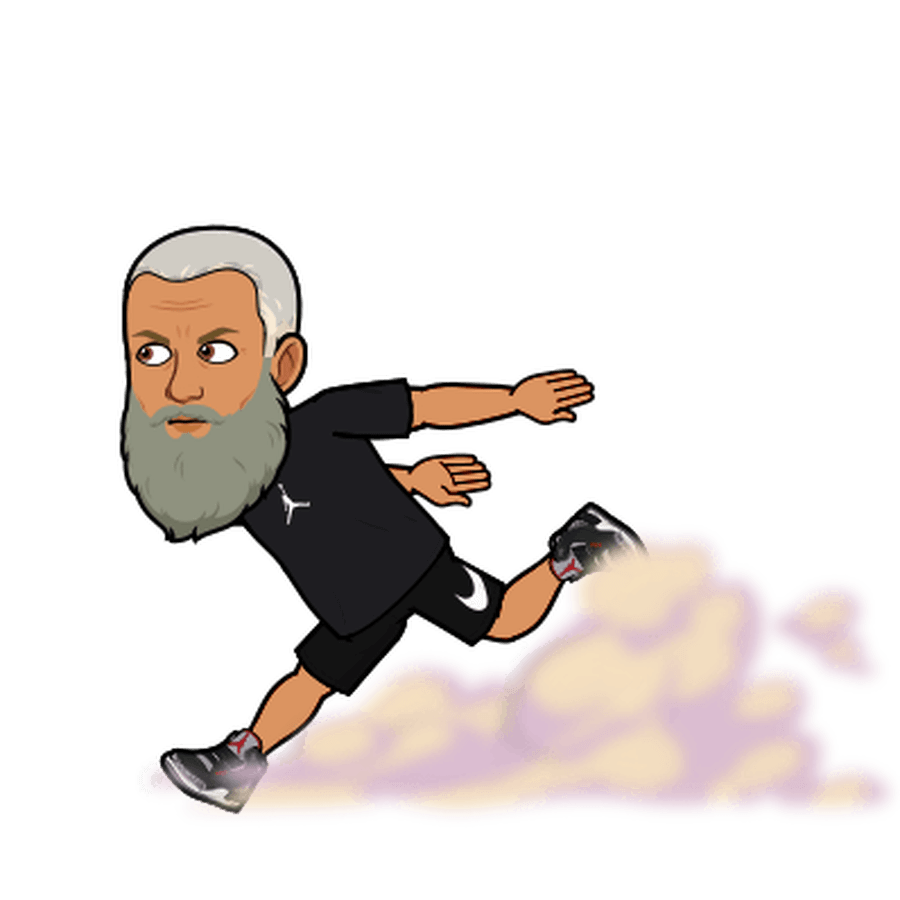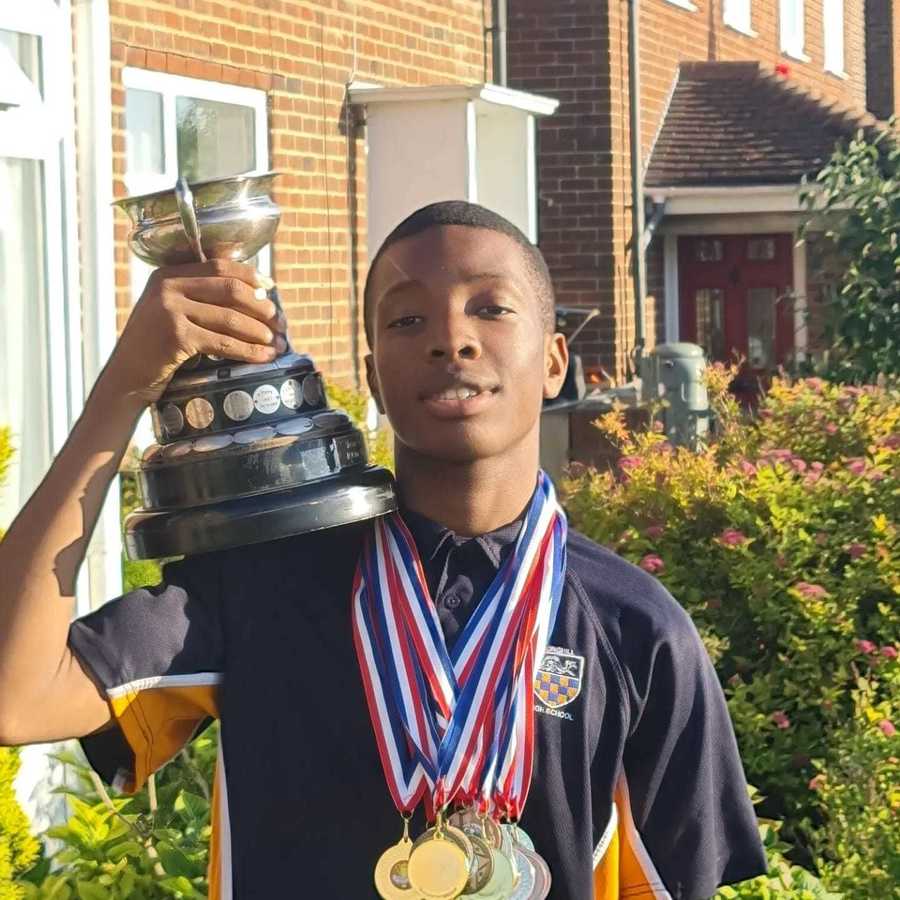 SUMMER TERM 2 WEEK 2
A busy and warm week this week at Fairlight.
FORMER PUPIL UPDATE
This is Jesse. A former Fairlight pupil proudly showing of some of his medals and a new (old) trophy.
The trophy is because Jesse is now one of the fastest Under 15's in the whole country.
Jesse can often be seen at the end of the day collecting his sister and talking to Mr. Jordan and Miss Lynn at the gate- usually telling us about his various achievements. Both sporting and academic.
These now include being scouted by Premier League Rugby teams who can see his talent for speed and want to test this also.
Jesse and his whole year group are fondly remembered (I joke) by Jezz, Stancie and the lunchtime staff as one of those year groups who could start a football game or a push and shove in a cupboard. They were highly competitive and always active. Which is now starting to show some fruit.
Well done Jesse. We are all very proud of you.
PRIMARY ATHLETICS TEAM
Good luck to the Fairlight Athletics Team who will be at Withdean on Wednesday.
Jesse has offered to come and give us some tips however as his sister is in the sprint team we have decided to decline.
GOVERNORS STALL AFTER SCHOOL
Who are the Governors at Fairlight?
What do they do? How can I speak to them? I hear you ask...
Our Governors will be having a stall in the playground after school on Monday 27th June where you can come along and find out more. Or just come along and chat.
SCHOOL NURSE AFTER SCHOOL CATCH UP
Our School Nurse Nicki will be in the playground after school on 1st July for you to come and chat about any health issues related to your child.
COUPLE OF DATES FOR YOUR DIARY- Stick them on the fridge now!!!
22nd June- School Games Athletics Tournament

27th June- Y6 to Butlins

1st July- Transition Day- Meet the New Teacher

7th July- Sports Day (14th July reserve day)

11th July- Y6 Leavers BBQ

13th July- Parents Open Session

15th July- Final Celebration Assembly

15th July- Y6 Apprentice Sales

18th July- Y6 Apprentice Final

19th July- Y6 Productions

20th July- Leavers Assembly

20th July- LAST DAY OF TERM

21st July- INSET DAY
PARENTS OPEN SESSION
On the afternoon of Wednesday 13th July from 2pm parents will be able to come into school to see their children's classrooms, to look at their book and work and to chat to their classteacher.
This is not a formal parents evening so a chat is okay- if you need a more formal meeting following your child's report then you need to book this with your child's classteacher.
There is also a chance for you to go up to the new classroom and see where they will be next year- they can take you there.
INTERVIEWING IN SCHOOL
A busy week in school this week with some new teacher interviews.
Once I am in a position to inform you of who we will be appointing and their roles in school I will send that out.
However to give context we had 70+ applications. Which is amazing.
We invited 11 to interview and ended up over 2 days interviewing 10 candidates.
This is excellent numbers and goes to show what a great place Fairlight is to come and work at.
GOAL POWER
As a school we are extremely proud of our Girls Football players and team.
We have a strong history of players representing the school, the district, Galaxy, Brighton and Hove Albion and Lewes and progressing through the various pathways available to them.
These excellent role models meant when the Museum of Brighton was putting together ideas for an exhibition around the upcoming UEFA Women's Euros https://www.uefa.com/womenseuro/ - which will take place in Brighton.
Details of the exhibition at below and more details of events will be coming soon.
https://brightonmuseums.org.uk/brighton/exhibitions-displays/goal-power-womens-football-1894-2022/
SUMMER TERM 2 WEEK 1
Welcome back to everyone.
I hope you all had a good break and enjoyed the extra long holiday celebrations.
THE TERM AHEAD
The term ahead is a busy one in school.
We have some excellent Summer Term Learning happening in classrooms and outside (weather permitting).
In other parts of the school we are preparing for further ahead- looking at dates and things for September 2022 and beyond.
Once we have this confirmed they will be published here.
ASSESSMENTS, MODERATION AND REPORTING
We are still in "SATS" mode across the school as some children continue with these assessments.
Year 6 have completed their SATS week however we are being externally moderated for our Year 6 writing.
This means that external moderators will be coming into school to see the range of writing evidence we have collated and to look at our teaching and learning principles around writing and of course our judgements on the writing.
Year 6 are therefore just finishing off and focusing on getting their writing to the best level they can.
Teachers are of course extremely calm about this!!!!!
Year 2 and Year 1 are completing their SATS assessments in class.
Reading, phonics and anything else we can find out.
And of course teachers across the whole school are busy writing end of year school reports and undertaking end of year assessments.
GOVERNORS BEING GOVERNORS
The Governors continue to meet termly to discuss key areas of the school.
They are currently discussing areas around the future of the school and have undertaken training and attended meetings run by the Local Authority.
If you want to find out more about what the governors do or about being a governor then please check out the governors page https://www.fairlight.brighton-hove.sch.uk/head-teachers-office/governors
VACANCIES AT FAIRLIGHT
Over the coming weeks we will be holding a number of interviews for new staff to join the Fairlight Team.
Once these have taken place I will be writing to tell you who will be joining us at Fairlight as well as who will be leaving us.
Vacancies information can be found on our Vacancies page https://www.fairlight.brighton-hove.sch.uk/head-teachers-office/welcome-from-the-headteacher/vacancies
FREE CLUBS AND ACTIVITIES
COMPUTERS
AND WE ARE BACK IN THE MEDIA AGAIN
Our work with Albion in the Community has meant we were on Match of the Day and now we are the "face" of Sphero.
To see the film click here or scroll down to watch.
SUMMER CHILDCARE
Don't leave it late if you are looking for childcare for the Summer Holidays as places are booking up fast https://www.fairlight.brighton-hove.sch.uk/beyond-the-classroom/before-and-after-school-clubs/winter-holiday-activities-and-food-haf
Contact Pioneer now for more information.
We will also be contacting parents whose children are on Free School Meals with some exciting FREE opportunities also.
Weekly Updates
Below are the previous updates from this term. Please read through to find out what has been happening this term.
Of course to save room most of the pictures and videos have been removed from old posts.
You can scroll down to read them on this page also.
| Name | |
| --- | --- |
| FINAL UPDATE THIS SCHOOL YEAR.docx | Download |
| WEEK EIGHT- I HOPE YOU ARE NOT UP CELEBRATING LATE.docx | Download |
| WEEK ELEVEN and a half.docx | Download |
| WEEK ELEVEN.docx | Download |
| WEEK NINE- I GUESS EVERYONE WILL BE PICKING UP ON TUESDAY ON TIME.docx | Download |
| WEEK SEVEN- MR JORDAN LOVES THE ENGLAND NUMBER ELEVEN.docx | Download |
| WEEK TEN- COME ON ENGLAND.docx | Download |
| Week Thirteen.docx | Download |
| Week Twelve.docx | Download |
Showing 1-9 of 9
| Name | |
| --- | --- |
| EMOJI MR J IS BACK REFRESHED AND FULL OF SPIRIT.docx | Download |
| TUESDAY 5th JANAURY 2021 UPDATE.docx | Download |
| UPDATE FOR NEW TERM 3rd January 2021.docx | Download |
| Week Five- How will we survive.docx | Download |
| Week Four There are only 2 more (until Half Term).docx | Download |
| WEEK ONE- Back to the Fun.docx | Download |
| WEEK SEVEN The Return.docx | Download |
| WEEK SIX Half Term is in the mix.docx | Download |
| Week Three- Think this is what it is going to be- maybe until past February.docx | Download |
| WEEK TWO What will the government do.docx | Download |
Showing 1-10 of 10
| Name | |
| --- | --- |
| EMOJI MR J November Thoughts about Wearing a Mask.docx | Download |
| EMOJI MR J WANTED TO SHARE A FEW THOUGHTS ABOUT MOVING TO TIER 2.docx | Download |
| END OF HALF TERM CATCH UP.docx | Download |
| START OF HALF TERM TWO UPDATE.docx | Download |
| WEEK EIGHT Thanks for all you are doing at the School Gate.docx | Download |
| WEEK ELEVEN Lets Starts the Christmas Obsession.docx | Download |
| WEEK FOURTEEN Have a Fantastic Little Christmas.docx | Download |
| WEEK NINE Fairlight is doing fine.docx | Download |
| WEEK TEN Here we Go Again.docx | Download |
| WEEK THIRTEEN LET US HOPE IT IS LUCKY FOR ALL- AND ONLY ONE WEEK TO GO.docx | Download |
| Name | |
| --- | --- |
| END OF WEEK TWO We Thank You.docx | Download |
| IS IT ONLY THE END OF WEEK ONE.docx | Download |
| Week Five- How will we survive.docx | Download |
| WEEK FOUR- WHY WERE MAN UTD ALLOWED TO SCORE.docx | Download |
| Week Seven Half Term is Going to be Heaven.docx | Download |
| Week Six Keeping an Eye on Politics.docx | Download |
| WEEK THREE How Can that Be.docx | Download |
Showing 1-7 of 7