Week Seven- Half term is going to be Heaven
We have made it everyone.
Well done and thank you to everyone for their efforts this term. A term like nothing I have ever experienced in 15+ years of Headship.
Looking to the positives it has been lovely to meet everyone with a "good morning" at the gate every day- even in the rain. And the children (and the parents usually) have been amazing at following all of the new rules and systems in school. We do have more "fun" to come after Half Term and I am sure there will be more surprises ahead.
I hope everyone manages to get some quality rest. I know people may not be dashing off on holidays or visiting relatives in the same way they normally would however it will be good to spend time with those close to you (2 metre distancing everyone!!). And most importantly turning off the alarm.
COVID UPDATE
If the government choose to announce a "circuit breaker" or "fire breaker" over the Half Term break I will update all of the information that parents and pupils need to know here. It might be good to spend some time talking to your child about See Saw so that they can tell you what they already know. As well as ensuring your log ins work for Purple Mash. And that you are up to date with the information about home learning in the event of either a bubble closing, lockdown or circuit break.
RECEPTION PARENTS UPDATES
The Reception children have been amazing coming in to school. They are very grown up and every time we make a small change to the routine they get on with it quickly. And always smiling. Parents also.
With that in mind when we come back after Half Term we will be asking parents to leave the children and say goodbye on the ramps (we will open them both to start with to create some extra space). Any children who scoot or ride to school will be asked to take their own scooter or bike to the bike rack.
The children will then be able to walk across the playground- wave goodbye- and walk straight into class.
We will do the opposite at the other end of the day and children will be able to come and meet parents waiting on the ramp. Please help us by giving us a good wave so that we can all see you and know you are here.
If you have any messages for the staff these can be passed on to the staff on the gate on that day.
SPARE PRELOVED CLOTHES
We are always looking for preloved school uniform that can passed on to others that may now need it. If you have anything please put it in a carrier bag and leave it with staff at the school gate.
We are particularly looking for the following other items:
pants/ knickers for small children (Reception- Year 3 age)

socks for small children (Reception-Year 3 age)

spare trousers (Reception-Year 3 age)
GIVING MACHINE- HELP US FUNDRAISE FOR THE BENEFIT OF YOUR CHILDREN BY LOGGING INTO https://www.thegivingmachine.co.uk/
Why not choose Fairlight Primary School as your chosen charity. And then when you Shop online via this site we get money paid into our bank account every quarter.
Currently we have 92 people signed up – help us increase that number.
So far £745 has been donated over the years with another £27.00 due. This amount can easily be increased if more people log in and choose us as their chosen charity.
If you shop online on Ebay; Amazon; Groupon; Wowcher; Expedia; Hotels.com; Vista Print; Bowden; Argos; The Book People; B & Q; Expedia; Superdrug; The Body Shop ; Debenhams; M & S or many more – please go via this site to get us extra cash – it doesn't cost you a penny.
If you install the shop and give a reminder from the site – you will never forget – it is so simple.
https://www.fairlight.brighton-hove.sch.uk/beyond-the-classroom/how-you-can-help-us
DATES FOR NEXT TERM
Pupils will be back to school on Tuesday 3rd November 2020. On Monday 2nd November 2020 staff will be on INSET day. On this day teachers will be doing their Over the Phone Parents Day and support staff will be updating their First Aid Qualifications.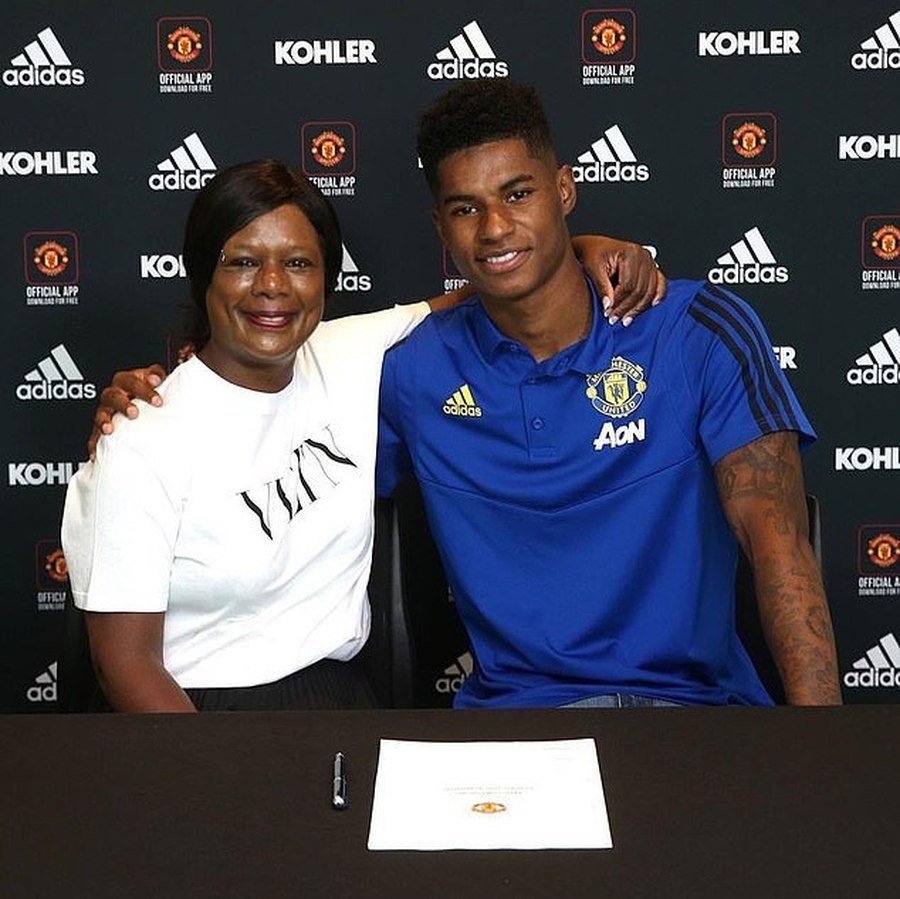 MR JORDAN COMMENTS ON FREE SCHOOL MEALS
It has been announced that due to the further campaigning work of Marcus Rashford (he is a footballer not a politician) that MP's would be given a vote around the government funding Free School Meal Vouchers for children during the school holidays.
As you will have seen in the news however a large number of MP's voted against this. I have many words I would like to say about them however I am not sure it would be appropriate to leave that on a school website. However SHAME ON THEM.
They included a number of MP's who have direct links to education:
I would urge you to make contact with your local MP and/or the Prime Minister (or the shameful bunch above) and tell them that you want them to continue to ask for this to take place. I have been in contact with them to tell them I expect them to support this and to continue campaigning on this issue.
https://www.theargus.co.uk/news/18813692.sussex-mps-vote-marcus-rashfords-school-meals-bid/
I have shared on a number of occasions that whilst I don't think Mr Rashford has chosen the best team to play for (except of course when he plays for England) that I have total admiration for his tireless work to campaign for children and child hunger.
The fact that any politician thinks that it is okay for a child to go hungry or for any parents to not have the funds to feed their children at normal times is shocking. Mr Rashford is not doing this campaign for any other reason than he has been there. He has dedicated his work and his awards to his mum and the hard work she did in trying to provide for him when he was himself a Free School Meal child growing up.
In this unprecedented time it is essential that we support the most vulnerable.
School holidays (even a week) should be a time when teachers, Headteachers, school staff and parents get some rest and catch up on their sleep. Many however do not get this as they are worried about what some children and families are going to do without that free hot dinner they would have got at school. Or parents are worried about how they will feed their children for the week.
Click on the links and email them to tell them you expect them to vote to give all Free School Meals families vouchers during the holidays.
UPDATE LETTER FROM THE INTERIM EXECUTIVE DIRECTOR, FAMILIES, CHILDREN AND LEARNING
OCTOBER 2020
Weekly Updates
Below are the previous updates from this term. Please read through to find out what has been happening this term.
Of course to save room the pictures have been removed from old posts.
Week Six- Keeping an eye on Politics
Another great week in school and now only one week left to go before half term. As ever it is great to see people being so generous with their donations for Off the Fence- even at this challenging time. And we are still trying to find time to do some fun stuff at the end of term- though Mr Jordan won't be happy next week if the Seagulls lose to the "don't mention their name" team.
COVID UPDATE
Thank you to everyone who is now wearing a facemask at the gate, tried hard to socially distance whilst waiting (which I know can be hard when discussing Bake Off) and has kept their children with them.
I know it is tricky and a big ask however with a large group (over 350 people and children) outside the gate at any point we must be extra careful and ensure we are doing everything possible to prevent any transmission of illness.
You will have seen the government updates this week and talk of many different plans and scenarios. As has been the case throughout the whole of the Covid Pandemic I will endeavour to give you as much information as I have and as quickly as I have it.
COVID RELATED MR JORDAN MYTH BUSTER QUESTIONS (AND POSSIBLE ANSWERS) THAT I HAVE BEEN ASKED THIS WEEK...
Will we have a 2 week half term? At the current time NO. And I would say it is a bit late to organise at the moment for this half term however the idea of a "circuit breaker" is gathering momentum and Northern Ireland have made the decision to do something similar. So watch this space. When I know you will know.
It is getting cold in school so will you be turning on the heating and closing all the windows? No. We will be turning on the heating in due course (we still don't have working boilers following the summer refit). We will be closing some of the windows however still looking to maintain high levels of ventilation around the school. Please ensure your child is dressed appropriately.
Have you had any cases of Covid in school? No. We would need to inform parents if we had a confirmed case as this would impact on bubbles.
ATTENDANCE UPDATE

Every day and weekly also Julianna, our school Attendance Lead, has to complete a local and national return regarding attendance. This is so that the Department for Education and the Local Authority can monitor attendance more closely at the current time.
The data collected for Monday 5th October 2020 showed that all educational settings in the city of Brighton and Hove were open to pupils.
Nationally attendance figures are at around 90%. The average attendance across the city was 94.9%.
The Fairlight Primary and Nursery School Whole School Attendance for this term 95.5% at the current time. We therefore have better attendance than the average in the country and the city.
WELL DONE to everyone for their continued hard work and efforts in sending children to school.
SAYING GOODBYE AND HAPPY RETIREMENT
We will next Friday say "Happy Retirement" to Lynn in the school office who will be leaving us.
For those who have met or spoken to Lynn you will know you won't meet a nicer, kinder and more friendly person. Whenever children come down to the office their face lights up when they meet and speak to Lynn as she is always so kind and caring and wanting to know how they are. She will be sadly missed by us all, however particularly by Bessie who does spend whole days asleep at her feet.
Elizabeth will be joining us in the office next week to start learning the ropes and starting with us full time after half term. I know you will all make her feel very welcome.
Big shoes to fill.
FLU VACCINATION INFORMATION
Flu Vaccination forms should be returned to school by Friday 13th November 2020. More information about Flu Vaccinations can be found here. https://www.fairlight.brighton-hove.sch.uk/school-office/attendance/flu-vaccination-information
SCARY FRIDAY
Next Friday (Friday 23rd October 2020) we will be saying WELL DONE to everyone for all of their hard work over this term by holding a SCARY FRIDAY.
On Scary Friday children (and staff) will be able to wear a mask to school- and not just a facemask but a scary mask. And as the children will be wearing masks then we might as well wear the costumes to go with it.
Children can come to school dressed in whatever masked costume they wish. Halloween. Scary. Superhero. A sheet over their head ghost costume (with eyes cut out of course). Or just their own clothes. And it is all FREE.
On Scary Friday the children will be able to (as part of Golden Time) watch a suitably scary (it will be a U so we don't need permissions) film or TV programme.
DONATE AT THE GATE- OFF THE FENCE
Thank you to everyone who donated to our Harvest Festival Donate at the Gate for Off the Fence.
We took a car load of donations to Off the Fence from us all at Fairlight Primary and Nursery School.
https://fairlight.sites.schooljotter2.com/beyond-the-classroom/supporting-our-community
THE HOLIDAYS ARE COMING- THE HOLIDAYS ARE COMING
At Fairlight we are currently exploring what we will be doing next half term to celebrate Christmas. I can already tell you that we are not likely to be holding any "live" events in school or in the church.
We are exploring what we can do and how we can still do something with all of the current and possibly increased restrictions in place.
Once we have a plan I will let you all know.
PARENTS EVENINGS/ DAY
Please ensure you have signed up for parents evening and have your appointment to speak to your child's classteacher. Meetings start next week.
WEEK FIVE- How will we survive (in the rain)?
As you will be able to see, we are making a few changes to the website so that it is easier to use on your mobile phone or tablet. We will continue to work on making our communication easier to read, to find and to access.
Any feedback is always welcome.
COVID UPDATE
Firstly, thank you to everyone is now wearing a facemask. Also well done to all of our Reception parents and children who have changed to the new start and finish times.
As a school we have this week received a letter from the Director of Public Health to thank us for our continued efforts and hard work. He did however share concerns about the local increase in confirmed cases and testing and asked us to tighten up our measures. This is all to try to prevent (or delay) further increases in numbers and a possible localised lockdown. You will have seen more about this in the local media.
With this in mind at Fairlight we will from Monday be making the following updates/ changes.
ANY adult waiting at the school gate area (the whole of Hastings Road) must now wear a mask unless they have medical exemption.
ANY adult coming onto the school premises (Reception parents) will be required to wear a mask unless they have medical exemption.
ANY children in Hastings Road not lining up must wait with their parents. The waiting area is not a playground and children should not be running around mixing with other groups.
ANY adult in Hastings Road is reminded to not mix with other groups/ households.
ANY children late (may not be able to join us on that day as they will have to cross bubbles.
I know these restrictions may appear quite strict however we are continuing to try to keep the school open, not have to go back to either lockdown or children only attending on certain days or ultimately to prevent bubbles and classes being off school.
Thanks you to everyone who continues to work hard in making this happen and for keeping yourself and us safe.
The Risk Assessment that has to be in place for the school to remain open has been updated this week in light of the increased concerns. A copy can be found here.
https://www.fairlight.brighton-hove.sch.uk/school-office/covid-information
PARENTS EVENING NOW LIVE
Parents evening booking went live at 8am this morning. Please see the letter emailed with details of when this will take place and how to book.
BLACK HISTORY MONTH
At Fairlight we have been looking in our learning at some fantastic resources for Black History month.
Here is the link for you to look at them also.
https://learning.parliament.uk/en/resources/influential-black-britons-illustrated-book/
There are some great resources also being explored by the council at the moment as part of the Multicultural Book Project for schools.
https://www.brighton-hove.gov.uk/news/2020/council-backs-local-multicultural-book-project-schools
SCHOOL IMPROVEMENT PLAN
This has been updated and added to the school website. As you will see from the new headings WELL BEING is a big area for us to focus on this year.
https://www.fairlight.brighton-hove.sch.uk/school-office/school-improvement-plan
NEW PARENT VISITS
We have started our socially distanced visits for parents who are looking at Reception places for September 2021. These have been very successful so far.
Places can be booked here.
https://www.fairlight.brighton-hove.sch.uk/school-office/admissions
AFTER SCHOOL CLUB
See the After School Club page for information about the half term provision.
https://www.fairlight.brighton-hove.sch.uk/beyond-the-classroom/after-school-club-class-of-their-own
NO DOGS OR SMOKING IN THE PLAYGROUND
Please do not forget that dogs are not allowed on the playground- even if they are carried.
Not everyone is happy around dogs and with our own school dog Bessie she loves visitors but not from other dogs into her school.
WEEK FOUR- WHY WERE MAN UTD ALLOWED TO SCORE?
Another busy week in school is now completed. The children continue to be amazing. The learning is fantastic. Parents continue to be very supportive. The only thing against us has been the weather- and that is usually only at drop off and pick up time!!!
Start and End of the Day
Thank you for the continued efforts at the start and end of the school day. PLEASE CONTINUE to not be late as this does still cause problems with children needing to cross bubbles. Thank you also everyone who is wearing a mask.
RECEPTION PARENTS
Please see the changes on the timetable. The very grown up Reception children have been coming in so amazingly that we can now have an even quicker and more prompt start to the day and a shorter time for pick up. This will also help parents with children in other parts of the school.
DROPPING THINGS AT THE OFFICE
We have seen an increase in "forgotten things" being dropped at the office once the children have started school. Sadly we cannot keep delivering apples, water bottles, spare spare jumpers to the children once school has started as this means adults are then crossing over bubbles. Please try to remember to send your child with everything they need. And if you (or they forget) unless it is completely, 100%, end of the world essential we will not be able to pass it on to them.
BAGS (AGAIN)
Just to clarify that we cannot have children coming to school with bags that would struggle to get on an Easyjet flight. Essential items only should be packed into school bags. And if possible in one bag- to save losing it all on the ramp before school.
With the change in weather it is helpful if children come into school dressed in the clothes they need for the day- not a spare set in the bag. That is why we have relaxed the school uniform.
Bags are still being kept in classrooms where possible or on pegs- however there is not the room we are used to thanks to Covid.
REMOTE LEARNING
Information about SeeSaw can be found on our Remote Learning Page. https://www.fairlight.brighton-hove.sch.uk/in-the-classroom/home-learning-1/seesaw-1
You will have been sent codes and information about how to access this. Please check it out.
There is also a clear explanation of what Remote Learning, Home Learning and Homework are and how they are different.
WALK TO SCHOOL WEEK
Help us to celebrate Walk to School for Clean Air Week starting on Monday 5th October. How many human powered journeys can you make this week?
Cycle, walk or scoot to school every day and encourage your friends, staff and parents to do the same.
If you normally come to school by car or bus you can still take part by getting off the bus early and walking the last 10 minutes of your journey.
PARENTS EVENING UPDATE
The dates and times will be going live next week for this terms Parent/ Teacher Meetings. This year we will be doing Phone calls to parents. You will as normal be able to book up on the available dates for when you want to have this chat with the teacher.
Watch out for information being sent out next week by email on PARENTS EVENING as well as links to the letter on our website.
ADVANCED WARNING NOTICE
SCHOOL CLOSED ON 6th MAY 2021
We have been informed that the Police and Crime Commissioner Elections will take place on 6th May 2021. If (and I expect it to be the case) we are still following the Covid Safety measures the school will be closed on this day to allow these elections to take place as we cannot be open with members of the public on site.
You will recall from the local media during the previous elections there were lots of questions over the use of school buildings for election purposes and the impact it has on children's learning. I have shared these with the relevant parties however been informed that as a community facility the Returning Officer can (and has) commissioned our building for this purpose.
A MESSAGE FROM SCOTIA GAS NETWORKS LIMITED
I have received this message about possible disruption for families travelling from or through Whitehawk. Please plan you journeys to allow for this.
I'm writing to make you aware of our upcoming project to upgrade our gas network in Whitehawk. Our project involves the essential replacement of old metal gas mains with new plastic pipe. Our contractor, 360 Group of Comapnies will undertake this work on our behalf.
This safety-critical project needs to go ahead, rather than wait until the coronavirus pandemic passes, to ensure your local community continues to receive a safe and reliable gas supply.
We've been working closely with Brighton and Hove City Council to plan the project. We will start on Monday 5 October and expect to last until the end of March 2021. There will be four teams working simultaneously around Whitehawk to complete the work as quickly as possible. Our engineers will progress through the following roads:
Haybourne Road/ Haybourne Close/ Whitehawk Road/ Lower Chavington Place/ Whitehawk Way/ Vines Cross Road/ Wilson Avenue/ Swanborough drive/ Sadler Way/ Wiston Road/ Desmond Way/ Pitdown Road/ Alfriston Close/ Fetching Close/ Cooksbridge Road
We will be able to carry out majority of our project under a 'give and take' traffic management system. However, for everyone's safety around our site, while working in Vines Cross Road, Swanbrough Drive, Sadler Way, Whitehawk Way, Fletching Close and Cooksbridge Road we will need to install temporary multi-way lights around our work area.
All work will be suspended between 24 December and 4 January 2021 to avoid disrupting the town during the busy festive period. Our engineers will reinstate our work area and safely remove our equipment before leaving the site over the Christmas period.
You will be advised of the work and further engagement will be carried out if there is a necessity to disrupt and relay their supply
Our welfare facilities will be situated in Whitehawk Road (next to the fields), for the duration of the project. Bus stops will need to be suspended or repositioned at times for everyone safety.
We're working closely with the UK Government and public health bodies to make sure we work in line with expert advice during the pandemic. We have extra safety precautions in place to protect our colleagues and our communities from catching or spreading the virus as we carry out our safety-critical project.
WEEK THREE- HOW CAN THAT BE?
A week of updates and changes from "Boris and Co" so will try to keep ours simple, to the point and easy to understand.
Any changes will take place from Monday 28th September 2020 to allow you time to read and action.
Start and End of the Day
We have reviewed our Risk Assessment in light of the Governments updates. The key area that continues to concern us is the "waiting area" outside of the school gate at the start and end of the school day. There are however no easy solutions. We would therefore ask that parents read the updates below and where possible adhere to them. If our concerns continue we may need to revert to a more staggered start and end of the day which will mean changes to start and finish times- which we are hoping to avoid. We will review again in a week.
Face masks- we would ask that where possible parents wear face masks when waiting at the start and end of the day. We all have pockets full of them so it shouldn't be too tricky for us to all do this. The same for parents who are dropping and collecting Reception children also.
One parent- we would ask that parents restrict the number of adults to one person per family. It is getting busy again with the increased adults at the gate.
Social Distancing when waiting- please try to keep at least 2 metres from others and do not wait in groups. We are working hard to keep the school open so it would be a shame for Covid to be passed on during that chat with other parents about last nights Goat Yoga class!!!
Collect and go- when you have collected your child then please leave as quickly as possible. This creates space for others and helps us to see parents.
Keep your child with you- once you have collected your child they need to wait with you. Please do not let them return to the gate or climb on the railings.
Wait a little further away- older children can meet parents further from the front gate. At the end of the road. Around the corner. Good practise.
Don't turn up early- please do not arrive until 8.50. Larger numbers of parents are arriving early and then waiting on the steps of neighbours.
COVID UPDATE
The NHS have given new guidelines on symptoms as well as information on the new Test and Trace system. This can be found on our Health Information page
https://www.fairlight.brighton-hove.sch.uk/school-office/attendance/health-information
School Photos
The dates for the individual school photo has now been set for Wednesday 14th October 2020. Please organise any fancy new haircuts to happen before this date. Sadly we cannot do any group or family photos at this time.
Year 6 Secondary School Applications
Have you completed the forms? Have you "virtaully" visited the schools? Not long to go.
https://www.fairlight.brighton-hove.sch.uk/in-the-classroom/year-2-1-1
SeeSaw
Make sure you have read and actioned the information about SeeSaw. We will be using this in the coming days and we want you all to be ready.
WET WEATHER UPDATE
Not wanting to ruin anyone's cornflakes this morning but you may, when you open the curtains, notice that it has been raining and might rain some more this week. Summer is over. Welcome to Autumn. As all parents and teachers know it will also most probably rain at drop off and pick up time.
With that in mind and with a new routine in place for the start and end of the can we all please remember a few things.
WHAT TO WEAR
Send your child in to school wearing a suitable coat,

Sensible shoes for walking in the wet,

An umbrella might help keep them dry,

We don't have room for "spare clothes" so please dress sensibly and keep dry wearing a coat as we won't be changing.
WAITING AT THE GATE IN THE MORNING
The gates will still open at 8.50 so please don't get here too early or you will be waiting in the wet and rain outside. Use the "rolling" start to arrive between 8.50-9.10. However don't be late as we have our Reception Bubble joining us at 9.20 and we need to get everyone in class before then.
PICKING UP AT THE END OF THE DAY
The children are all very excited to see you at the end of the day however it is not always that easy for us (and them) to see you. Please help us by making yourself known by waving when you see your child. Move away from the gate once you have your children (and please take them with you). Standing in either the same spot or at least on the same side as the gate your child uses also helps us.
IF YOU ARE CONSIDERING DRIVING
Those parents who drive in the wet weather need to remember that Hastings Road will be closed. Under the Traffic Regulations "traffic movement" is prohibited in Hastings Road unless you are an emergency vehicle, have disabled badges or are a resident. And as you have seen Traffic Wardens have been tasked with enforcing the new regulations, particularly traffic movement, as this is a particular danger to children.
If you are lucky enough to find a space before the road closes you may not be able to move your car again (under the regulations) to leave until the road opens- which currently is around 30-45 mins after the gate opens at both the start and end of the school day. So you may be better to park somewhere else than Hastings Road.
END OF WEEK TWO- WE THANK YOU.
Another week has flown past at Fairlight. This week we have seen lots of our new Reception children start school full time for the first time. Lots of very brave smiles and just a few tears (and that was just the parents).
FRIDAY FAIRLIGHT FOODBANK
We will today (Friday 18th September 2020) at 2.30pm be able to give parents the chance to collect a carrier bag full of food. This may be much needed for some, might save a few pounds or just allow you to use that money to get a few other essential items for the family that you have been putting off.
This is possible thanks to the amazing support we have had from our Local Coop where we receive their Foodbank donations . Also from staff, parents, grandparents and members of the local community who have made donations of both money and food.
Please be at the Children Centre at 2.30pm with a carrier bag to collect.
We would ask that everyone who attends follows Social Distancing when they arrive. Only one person per household. Queue where directed.
START AND FINISH
Thank you to everyone who has helped to make the newly improved start and end of the school day work. After 2 full weeks everyone should know which gate they are leaving and entering the school every day now. Very brave Year 1 are going to see if they can prove Mr Jordan wrong and start to make their own way up the stairs in the morning (they all managed it today).
We will review the system once again next week and see if we can make any changes to the timings however as anyone who has seen the system in action will know there isn't a lot of space and we can't have many more at the same time.
It would be really helpful and improve the system even further if parents could do the following:
wait on the side that your child exits from- don't wait all the way down the other end by the gate they haven't exited from,

when you have your children move away from the gates (and take them also)- there isn't lots of room so making room for the next group coming out is really helpful,

it helps if you can stand in approximately the same place every time- it can be a bit like Where's Wally? some days trying to spot parents who move around.

BE ON TIME- we understand from time to time people are late- however if it is every day you may need to leave earlier to arrive on time.
HOME LEARNING PLATFORMS- PARENTS YOU NEED TO GET SEESAW
Schools have until the end of September to have their Home Learning Platforms in place. The amazing Home Learning that took place during Lockdown and the various parent surveys and feedback has given us lots of great ideas around what is possible but also where the problems and limitations may be.
As we continue to develop our home/remote learning provision we are inviting you to access Seesaw, our new learning platform, yourselves.
Over the next week, you will receive a letter inviting you to download the seesaw app to have access to your child's remote learning. The letter will contain instructions on how to join. Please speak to your child about Seesaw and together you can set it up.
Why do I need to get Seesaw?
Once you have joined and selected your child's Seesaw learning journal, you will be able to see the work your child will be set in the event that we have to revert to remote learning. It is easy to access from your phone and you will be able to see what comments have been made to your child's work.
You will also get notifications and messages from the class teacher and can communicate with the class teacher directly in the event of a lockdown/ remote learning.
How do I use Seesaw?
Ask your child. They have been looking at Seesaw in class and so know how it works and what it can do. We have been training them up to use it- all the way from Year 6 to Reception.
It is also very easy to access and understand so most parents will be able to pick it up very quickly.
What if we are self isolating or not able to attend school due to Covid absence (and not in whole school lockdown)?
In the case of a child self-isolating we will need to be informed if your child needs home learning set. This is in the eventuality your child is still well, but is required to stay away from school due to household/bubble being in quarantine/isolation.
We would ask that when you notify the school of absence, you inform the office that your child is self-isolating but still presenting as well, so will need home learning set. We won't of course ask children who are unwell to do home learning until they are well enough.
This message will be passed onto the class teacher who will set home learning via the Seesaw home learning platform.
What if I don't have internet access?
If you are do not have internet access please inform the school. We will then be in contact to see what support we can give and try to get you on Seesaw if possible.
Seesaw works on mobile phones as well as on computers and tablets so should be able to be accessed by most children and parents.
Can both parents use Seesaw?
One of the features of Seesaw is that both parents can have access. So split families can both support their child as well as see what learning has been shared.
How else will Fairlight be using Seesaw?
As staff explore SeeSaw further we will be looking at other features and uses such as:
Parent daily communications- you can't at the current time see the teacher to pass on messages but this will eventually be able to be done on Seesaw,

Homework (Home Learning) can be set on Seesaw- not need for Homework diaries or old excuses. The dog can't eat Seesaw!!!

See the work in class- as teachers explore Seesaw further (and children also) they will be able to bring home work without it leaving the classroom

Meetings for Parents,

Training on specific areas- we can run training sessions in school areas such as phonics or long division,

You tell us what you think it could be used for.
IS IT ONLY THE END OF WEEK ONE???
Whilst it has been great to see so many children and families back at school it has been a long, busy and "different" week for us all.
With the government changes coming in from Monday, we at Fairlight are also constantly reviewing and updating what we are doing here to keep everyone safe.
START AND FINISH TIMES - NEW SYSTEM AND TIMES
We have been monitoring the start and finish of the school day to see how we can improve it and make it easier for everyone. It hasn't been ideal but it has been safe.
With this in mind and importantly now that the children (and most importantly the parents) are better trained on the "new ways" we have made a few tweeks.
Please see the timetable above for the new timings and in some cases new gate entry.
This new system will mean that parents can send in all of their children at the same time (except Reception children for now) via their allocated gate. The children will then have to go into the school through their allocated door and straight to class. Our Year 1 children will get a little bit more help to start with.
To give everyone the time to do this and to ensure a steady stream rather than a mass "bundle" we have allowed a 20 minute window for this to happen.
So your child/children must walk through their gate and up to class through their door between 8.50 and 9.10.
Please however don't be that parent who thinks the end time is a great idea and then turn up late. Aim for the start time and go from there.
This should allow a steady stream of children entering the school and a steady flow of parents outside the school.
Members of the SLT will still be on the gate to help with this.
The end of the day is not so easy as we need to keep bubbles apart until the children are out of school however we are looking at more children leaving at one time.
We have given our younger children more time and space to leave and then the rest of the school will leave- all via the same gate they came in.
This is possible due to the School Streets Scheme, After School Club starting and a larger number of Year 5 and 6 children either walking home on their own or being met at the corner, or the the end of the road or the bus stop. HINT HINT Year 5 and 6 Parents- give the children some responsibility and help us by getting out of the way and not waiting directly outside of school!!!
SOME KEY THINGS HOWEVER...
It is essential that everyone is on time and enters at the correct gate in the morning. There are set times to arrive and leave in order to keep the "bubbles" away from each other as best as we can.

It is important that you are at the correct gate.

It would be helpful if you are not needing to stand near the gate for too long- step away and give those who need to queue the space to do so.

The road is closed so you can safely stand here and the other side of the road is free to wait also.
IN LIGHT OF THE GOVERNMENTS NEW UPDATES AND THE "RULE OF 6" CAN I REMIND EVERYONE TO PLEASE TRY TO KEEP TO THESE RULES OUT OF SCHOOL (PARTICULARLY AT THE GATE) AND ALSO WHERE POSSIBLE WHEN WAITING OUTSIDE SCHOOL. ONCE WE HAVE HANDED OVER THE CHILDREN AT THE END OF THE SCHOOL DAY YOU WILL NEED TO:
WAIT AWAY FROM THE GATES- THERE ISN'T MUCH ROOM AND WE CAN'T SEE EVERYONE IF YOU ARE REALLY CLOSE TO THE GATE.
LEAVE IMMEDIATELY AND GO HOME ONCE YOU HAVE YOUR CHILDREN.
KEEP YOUR CHILDREN WITH YOU AT ALL TIMES- THEY SHOULD NOT BE PLAYING IN THE ROAD OR CLIMBING ON THE BARRIERS.
DON'T HANG AROUND. GO HOME. STAY SAFE.
SCHOOLS AS WORK PLACES ARE NOT COUNTED IN THE "RULE OF 6" (I like you am continually amazed by the Governments handling of this) HOWEVER WE NEED TO ENSURE WE DON'T HAVE AN OUTBREAK IN SCHOOL (OR AT THE SCHOOL GATE) AS IT WILL WIPE OUT WHOLE YEAR GROUPS OF CHILDREN AND FAMILIES FOR WEEKS IN TERMS OF SCHOOL AND PARENTS THEN GOING TO WORK.
ROAD CLOSURE- SCHOOL STREETS SCHEME
Thank you to the few volunteers who have come forward. We will get the Council to get some training going so that you can get that High Viz jacket on and start pointing at cars!!!
Are there any more parent volunteers who'd like to help us to run this scheme each morning and evening around drop off and pick up time? If you are interested then please speak to Mr Jordan and he will arrange for you to attend the short training session. You will even get a very trendy High Viz jacket to wear!!
NEW PARENT VISITS FOR SEPTEMBER 2021 RECEPTION CHILDREN
We would normally be starting our popular School Tours for parents whose children will be starting in Reception from September 2021. This year however they are going to have to be slightly different to ensure the safety of the children and staff.
https://www.fairlight.brighton-hove.sch.uk/school-office/admissions
Parents can find out more about what we are planning here.
The number of children we have in school decides the amount of money we get given to run the school. More children = more £. It therefore benefits your child if other children join the school. Parents and children are also the best advert for the school so speak to relatives, friends and neighbours and tell them come and join us.
SEE SAW LETTER COMING MONDAY WITH CODES AND ACTIONS
At Fairlight will be starting to use Seesaw, a new learning platform to deliver remote learning and home learning in the event of further/future lockdowns but also to ensure we continue to communicate with parents at the current time where this may not be possible face to face. We will also be exploring how we can use Seesaw for Home Learning/ Homework. Over the next month the staff meetings in school will focus on teachers training to use Seesaw and exploring how they can use it for home learning and at the same time how they can train the children on Seesaw whilst the children are in school.
Seesaw is an online learning platform that can be accessed from most electronic devices connected to the internet. You will be sent codes and information about how to access this or how to download the app to your phone or tablet.
From our Surveys about Home Learning and following feedback from parents over the lock down period we identified two main issues:
Printing – worksheet printing at home was not easy for all

Access- some parents and children could only use tablets as home and usually shared a computer if they had one.
The new learning platform addresses both of these issues. Children can use phones and tablets as well as computers. Parents can also have Seesaw on their phones to monitor this. Parents who parent apart can both see the same things also. And children can adapt and write over worksheets on their phones and submit- so there is no need for printing.
The new app will also allow us to communicate more easily with children and parents should we need to revert to remote learning. We will then move away from the Website pages to the SeeSaw app.
So please get this up and working quickly so that we can iron out any problems and get EVERYONE using it.
A FEW OTHER QUESTIONS FROM PARENTS TO ANSWER
Standing at the gate we have been asked a few questions this week and here are some quick and easy answers:
When is PE day? Check your class webpage for the termly letter which will tell you PE days. On this day your child can wear PE kit to school.
Can the children ride a bike or scoot to school? We are encouraging parents to not drive so scooting or riding a bike is a good option. If as a parent you can take it back home with you that would be great however if you can't it can be parked in our bike/scooter park until the end of the day- at your own risk.
Can they bring a rucksack? We want to get what the children are bringing to school to an absolute minimum. We are also not using the pegs outside classrooms. Everything the child brings in to school is being kept with the children in their place. And lastly they don't need to bring anything to school except reading book and lunchbox. So really the answer is NO- they don't need a rucksack. However for some children it may be easier to use one bag to put all of these things in rather than a book bag and lunchbox. And it goes on their back so they don't lose it. So the answer might be YES. In simple. Don't send stuff from home to school at the moment. We know as the weather changes we will have to look at this again.
How can my child have Nits already? We know that we must be back to some sort of normal when "nits" are back. As ever nits can only ever be stopped with good hair checking and taking action such as treatments for the whole family.