UPDATE (FRIDAY 17th July 2020) SEE BELOW
SCHOOL IS NOW CLOSED UNTIL FRIDAY 4th SEPTEMBER 2020
Check out the WELL BEING PAGE where you can find resources to support the whole family at this time.
FINAL FRIDAY UPDATE FOR THE SCHOOL YEAR
It has been great to see so many children back at school this week to meet their new teachers as part of our Transition Week. Despite everything that has been going on they all came in enthusiastically and were keen to see their friends and meet their new teachers.
It was nice to see so many smiling faces and so many children who were really enthusiastic to come into school. There were also a few happy parents who got to have some time also.
Children left with reports, work, coats and bags and anything else we could give them. Some were even lucky enough to go home with a new reading book that we gave out to children or an art pack full of fun art activities.
THANK YOU
A huge thank you to the whole of our school community for everything everyone has done during these strange times. Home Learning, food parcels, FSM vouchers, Childcare, bubbles, social distancing, face masks, school open on Bank Holidays- the list goes on. None of which was in place a few months ago however is likely to be here to stay for a while.
As we come to the end of the term staff have looked at what we have learnt from these times and will be looking to see where there have been some positives to take from this for when we return in September. It has been surprising about how many things we have learnt and will want to continue in September- definitely not however the opening on Bank Holidays before you ask.
I once again want to say a HUGE thank you to the staff team at Fairlight. They have been amazing. They are amazing. They make me very proud.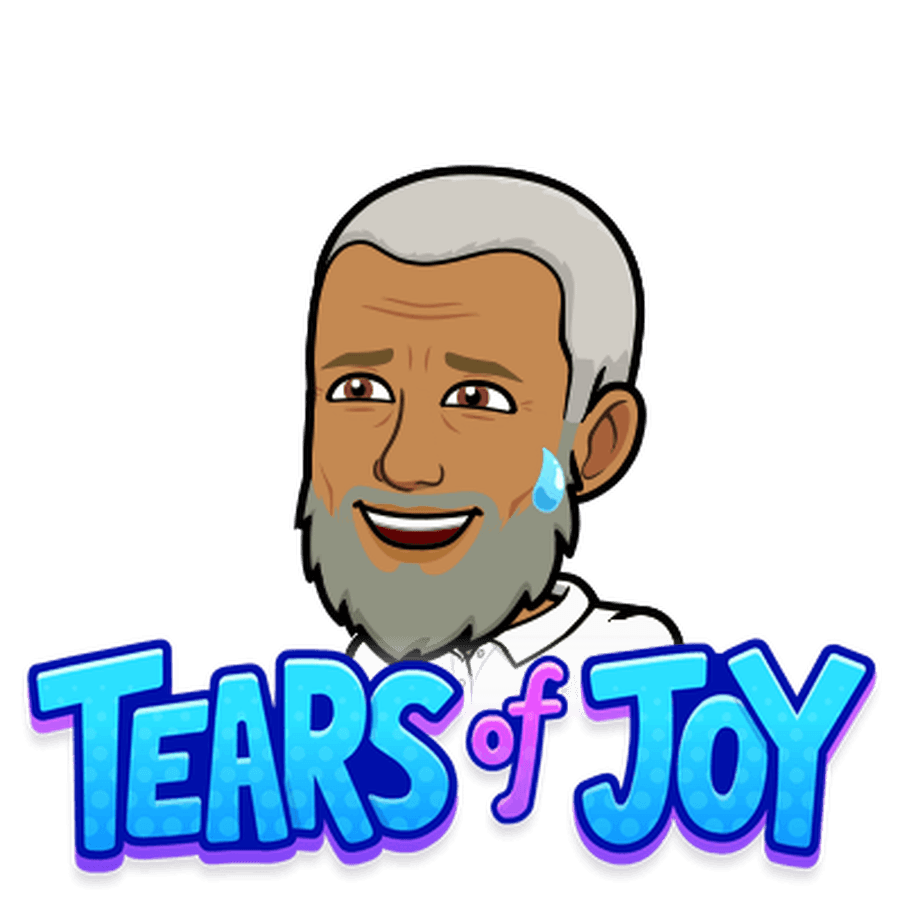 Converting
LETTER FROM THE INTERIM DIRECTOR FOR FAMILIES, CHILDREN AND LEARNING
Below is a letter from Deb Austin to parents about this term and September.
SUMMER TOPIC
https://www.fairlight.brighton-hove.sch.uk/in-the-classroom/home-learning-1
We have created a Summer Topic for those parents and children who may wish to continue with some form of learning over the summer holidays. Some parents have said that they have been doing our home learning topics and have enjoyed them and wanted them to continue over the summer.
It is completely up to you if you do it or not.
SUMMER UPDATE
After a well-earned break staff will turn their thoughts to September and our return on Friday 4th September 2020.
A more detailed breakdown of how everything will work in September will be published on Friday 28th August 2020. If there are any other updates before then you will get a text to direct you to the school website.
HAVE A GOOD SUMMER
I hope you all get a good Summer Break from school, home learning and some down time.
I know many will not get to go away or to travel far and things are still a bit uncertain however it will be good to start to get back to some sort of normal.
IF YOU HAVE ANY PROBLEMS OR QUESTIONS
If there is anything you need support with over the summer and don't know who else to ask for help and you can't find The A-Team then please email the school office and someone will try get back to you at some point during the holidays. Please however read the information on the website as a great many enquiries to the school office end in us having to point you back to the website for the answer.
MR JORDAN'S FINAL THOUGHTS (FOR NOW...)
You didn't think you would get away without a final "thought" from "Bitmoji Mr J" did you?
Fairlight is and continues to be an amazing place to work. Seeing the pupils smiling faces and how happy so many of them were to be back to school this week reminded everyone about the important place that school plays in their lives and in everyone's well-being.
With that thought though comes my final thoughts before the summer break...
Teachers (and educators) thoughts have moved to September and the new school year. With that however (and sadly) has come the governments return to their obsession with testing. It has already been announced that they are planning a round of tests when the children return in the Autumn term to make up for the missed tests in the summer and a range of further assessment measures may also be announced soon.
A phonics test for Year 2's is already pencilled in for early Autumn Term by the government.
Those, like me, who have been following the news will have seen that there has been a small matter of a global pandemic that everyone has been impacted by. This years tests were cancelled because schools were closed and children were in the most part having to be home educated to keep them and everyone safe.
In the Autumn term, when we return schools, and most importantly children, need to be focused on returning to education.
A return to teaching and learning- not testing.
Well-being and PSHE need to be a high priority- not test scores and levels.
And that isn't just for the Autumn term. Why can't that be for the whole school year? Or for their whole school career? Have any of the children who missed this years tests been adversely effected by not doing a test?
There is a place for assessment. There even is a place for testing. But 4 year old children being tested as soon as they start school or children being tested to check on teachers and schools is not a good use of testing. And not a good use of education.

The testing planned for the Autumn term will in fact be a test of your home schooling of phonics as parents will have been the ones who have taught the majority of the most recent phonics. I hope the parents of Year 2 children have still got their lesson plans ready for inspection.
Parent power is very important.
Politicians nationally and locally now listen more to the views of parents as they know they are the ones who vote for them. Local Councillors don't get reelected unless they do things to improve their community. National politicians should be the same.
Those in charge of the Department for Education have little experience of the state school system. They are not teachers or educators. In many cases they didn't go to state schools and their own children and families do not attend them now either. Therefore your voice is important as for you this is real. Your child is being used to pursue an agenda that is not about their well being.
The education system in this country is being consistently compared to countries all over the world and ideas and schemes are being held up in these countries as the shining example to follow. The difficulty is you can't compare them in all cases are there are so many other factors that influence these schemes that are different. The scheme in Finland is comparable because school doesn't start until children are 7. Or the maths in China that is taught in classes with no children with SEN.
Groups such as More than a Score have already started campaigns and got petitions up and going previously and they are on the case already for September 2020.
I would urge you to listen to (they have video clips) and read their views and if possible sign the pledge, complete the petition and share this with your family and friends and encourage them to do the same.
https://www.morethanascore.org.uk/
https://actionnetwork.org/petitions/cancel-sats-and-all-formal-government-tests-in-primary-schools-in-2021?source=direct_link
Contact your local council member and tell them what you think. Contact your politician and do the same.
Children's time in education should be about learning and not testing.
Have a lovely summer everyone. I am off to let my blood pressure drop (well I will when Brighton finally get the points to stay in the Premier League) and get a well earned break. Bring on the garden, catch up TV, family and sun!!!
To quote a well known TV host "until next time, take care of yourself and each other".
OTHER key INFORMATION
SEPTEMBER PLANS
We are continuing to write the plans to ensure all of the children and staff can return to school full time in September. There will of course continue to be changes and updates to this over the coming days and weeks and therefore I will post the final plan on the website towards the end of August that contains the exact details and information. Until then however everyone might need some headline information to get themselves prepared however please be prepared that some of the fine details may change between now and September.
The key things you may need to know (we think the highlighted ones are the most important for parents to plan for September):
ALL children will return to school on Friday 4th September 2020.

Revised start and finish times will be in place (see proposed timetable below).

Children will be in a fixed bubble for the whole day (EYFS/ KS1/ Lower KS2 or Upper KS2) and will remain in this bubble for the whole day.

Breakfast Club and After School Club will start also but must be booked in advance (details to follow).

Classrooms will be arranged with most children facing the same direction.

Parents will not be allowed on the premises- drop off and pick up will happen outside of school.

The roads around school will be subject to a new 'School Streets' temporary road closures/ vehicular access restrictions.

Full time attendance will be expected.

School uniform will be relaxed for the Autumn term. Polo shirt (of any colour) and navy blue jumper must be worn however.

PE kit will be worn to school on PE days- again relaxed to be appropriate PE wear.

No trips or before or after School Clubs (except childcare by COTO) will run for atleast the first half of the Autumn Term.
| | | |
| --- | --- | --- |
| | GATE 2 | GATE 1 |
| Drop off 8.50- Collection 3.20 | Year 5 | Year 6 |
| Drop off 9.00- Collection 3.10 | Year 4 | Year 3 |
| Drop off 9.10- Collection 3.00 | Year 2 | Year 1 |
Times for Reception will be posted on the Reception pages
I will update the website again on FRIDAY 28th AUGUST 2020 with the final details for reopening. Much nearer the time and less likely to change again (well I can hope)!!!.
FREE SCHOOL MEAL SUMMER VOUCHER UPDATE
Please check your email if you have been getting FSM vouchers. Your summer one should have arrived however it must be claimed and spent a.s.a.p.
MR JORDAN'S COMMENT
Firstly thank you to everyone who commented about September reopening and shared views. I have listened to concerns and comments from parents as well as reading the vast amount of government documentation for September reopening. There is bound to be more in the coming weeks as things continue to change.
Thank you once again to all of the positive and supportive comments made. The staff at Fairlight Primary and Nursery School have and continue to be amazing. They will very soon get a deserved rest and a chance to switch off.
The Fairlight plan for FULL reopening in September still has at its heart the safety of all members of our school community and this has been the driving factor in any of our decisions. The second key factors have been "what is possible? " and "how can we make that easy? ".
Decisions such as the staggered start and finishes, booking for Breakfast Club or the new road closures and vehicle restrictions around school are all a bit new however are for the safety of everyone and in fact may end up being something positive to come from this current time.
To give you an example- the "relaxed" school uniform is our way of trying to try to help everyone.
Money is tight for many.
Needing to wash clothes every day (a recommendation on how to keep to risk of spreading germs from school to home) for some will be tricky.
I have checked on the Asda website today and 5 polo shirts and 2 navy jumpers should cost you less than £15- which we think is keeping costs low. From our own uniform supplier a logo jumper and polo will cost less than £20.
We could have scrapped uniform however we are also aware many parents have "pre-loved" uniform that they are waiting for children to grow in to.
https://direct.asda.com/george/school-uniform/D10,default,sc.html
https://www.fairlight.brighton-hove.sch.uk/school-office/uniform
All of these measures and changes will be reviewed when we come back and if we need to make small tweeks we will do so during the term.
It is therefore REALLY REALLY IMPORTANT that you continue to check the website for information and updates and check your email.
A further update will be posted here on Friday or Monday (I will text to let you know) about anything you need to know for the summer and to say a end of term farewell.
HOME LEARNING PLATFORMS- UPDATE: WE WILL TELL YOU MORE IN SEPTEMBER
Thank you for those parents who have been in contact regarding Home Learning and the use of the website provision. There are so many positive comments about what we have done.
The staff have worked very hard from a starting point of nothing and within ever changing guidance and experiences to give a balanced provision for children and parents. Of course there are always a few parents with negative comments however these are mostly down to misinformation, specific needs or "Facebook experts". What we can report is that all of provision has met the full safeguarding requirements and everyone has been able to access it safely. And the guidance is still saying some of the platforms that "other schools are using" are not safe to use with young children and particularly not safe for teachers to be using with them alone.
We are however looking at improving our Home Learning Provision as we want to improve it further. The systems that are being used e.g. Zoom/ Google Classroom/ See Saw etc have now been fully "road tested" and have added significant measures to keep everyone safe. Also in the event of a future lock down and quarantine (which are highly likely) we need to have a system that can be easily started and that parents and most importantly pupils can use immediately and if possible independently. This does of course require the technology which we are also exploring.
We are also looking at how our new system can also aid communication with parents in the event that they are not in playground or if we need to hold meetings online for parents evening for example.
We therefore need to know some information that will help us with this. Therefore please click on this questionnaire to help us do this.
https://forms.office.com/Pages/ResponsePage.aspx?id=KmTye347xE6qpnl9014JDF6KsN4MeDNCowbFDSRl63RUOEdBM0JPQzZKSUxFSk9SWEdUWlFNVUdNUi4u
PUPIL ABSENCE- FINES FOR PARENTS
One of the key messages that is coming from the Government is that they will be very strict regarding pupil attendance and absence from September.
As a school we will of course continue to treat every circumstance as an individual case however we will have to follow any directives from the LA and the government.
We have previously used fines however this has been where either parents didn't tell us what was going on, didn't consult with us or didn't follow our advice.
The most important thing is however to tell us what is going on and to continue to talk to us.
If you don't talk to us the first time we will be in contact will be to issue a fine.
CHILDCARE PROVISION FOR SEPTEMBER- BREAKFAST AND AFTER SCHOOL CLUB-

HAVE YOU BOOKED?
BREAKFAST CLUB
We are having to plan for September 2020 as if everything would be back to normal but also if we were to return services that have been suspended or different.
With that in mind information about our NEW RISE AND SHINE BREAKFAST CLUB can be found here https://www.fairlight.brighton-hove.sch.uk/beyond-the-classroom/clubs-1
IT IS ALL NEW AND THERE ARE SOME BIG CHANGES SO PLEASE READ.
AFTER SCHOOL CLUB
Updates from Class of their Own will be posted on the After School Club page when we have them https://www.fairlight.brighton-hove.sch.uk/beyond-the-classroom/after-school-club-class-of-their-own
SUMMER HOLIDAY PROVISION
Class of their Own have started to finalise their Summer Holiday provision. Please contact them direct if you are interested.
SCHOOL WILL FINISH FOR THE SUMMEr on FRIDAY 17th JULY 2020
The last day for all children will be Friday 17th July 2020.
In the last week and after the 17th July the school has 5 set of contractors undertaking works on site.
Group 1: Make safe, clean and prepare the loft space in the school.
Group 2: Remove the ceilings and lighting in 3 top floor classrooms and the Breakfast Club Kitchen- the start of the replacement of the complete top floor ceiling and lighting.
Group 3: Make safe, clean and prepare the boiler room.
Group 4: Remove and replace the boiler and prepare for the replacement of the whole school heating system (which should take several years).
Group 5: Deep Clean the whole school.
These are all planned projects to continue to improve and develop the school premises. The last thing we would need next year is to have to close for a week because the heating had packed up!!!
So as you can see no rest for the wicked and a busy summer planned.