RECENT UPDATE (FRIDAY 29th MAY 2020) SEE BELOW
KEEP CHECKING CLASS PAGES WHICH ARE UPDATED ON MONDAY AND THURSDAY
Check out the WELL BEING PAGE where you can find resources to support the whole family at this time.
BRIGHTON AND HOVE CITY COUNCIL STATEMENT 29th May 2020
Our city's schools and early years providers continue to do a magnificent job opening for the children of key workers and vulnerable children and we thank them for their hard work during a prolonged challenging time.
Our advice continues to be that schools and Council nurseries should only reopen to more children when it's safe to do so, following risk assessments and detailed planning so that we can make sure they are as safe as possible for children, school staff and the wider community.
We are acting on advice from our public health colleagues and there are reasonable concerns that the government's 5 key tests have not all been met locally. In particular we are not confident that the test around effective testing and tracing is currently met given the very recent introduction of the government's Test and Trace programme especially in a city with a high visitor footfall such as ours.
Therefore our current advice to Brighton & Hove schools and council nurseries is that they should not open more widely for pupils on 1 June.
Whilst education is hugely important for our children, the Council's position has always been that the safety and welfare of our children, school staff and wider community has to be our paramount consideration.
The decision on whether to open an individual school lies with the head teacher, in consultation with the chair of governors, but we would encourage schools to follow our advice.
This advice will be kept under constant review by the council as we are keen for schools to reopen to more children, but only when it is safe to do so.
FRIDAY UPDATE FROM MR JORDAN 29th May 2020
It will come as no surprise too many of you that yesterday Mr. Johnson confirmed that the targets the government set to measure if it was safe for schools to reopen are being met (note they never said have been met).
As was shared by the clever science people who accompany Mr. Johnson at these briefings (to add credibility and a level of intelligence), the margins however are very tight and any slight change or rise might result in changes. This is further shown in the local data where the R value is significantly higher than the level the government set for reopening schools. Brighton today has an R value of 1.72- the 3rd highest area in the country.
One of the most worrying new pieces of new information however was the figures that the scientist have modelled that only around 6% of the UK population have had Covid-19. This means around 94% have not. In school terms that would mean of the 420 children in school around 25 children will have had it however 395 will not. In a class of 30 children that would mean 2 children will have had it and 28 have not.
Using this new information, we will continue to prepare cautiously for the Wider Re Opening of Fairlight and continue to work on our plan that has already been shared with you with the plan still being that the first children will start on the 8th June 2020.
NEW WEBSITE PAGES
A couple of new pages have been added to our website with some specific information about the Wider Reopening of Fairlight.
The first page is for parents who will are thinking of sending their children back to school to attend Learning Provision.
https://www.fairlight.brighton-hove.sch.uk/school-office/learning-provision
For those who are Key Workers a new page has also been added to outline how you can request a place for your child to attend this provision.
https://fairlight.sites.schooljotter2.com/school-office/childcare-provision
These pages will be populated in the coming days.
SUMMER OPENING
In other news the government continue to discuss the possibility of opening schools during the Summer Holidays to provide catch up opportunities for those who are disadvantaged.
I can confirm that:
FAIRLIGHT WILL NOT BE OPEN DURING
THE SUMMER HOLIDAYS
The reasons for this are:
Our site will be closed for essential Health and Safety building and repair work,

Our site has been open during the whole of this time and needs a thorough Deep Clean,

Staff at school need a break- many have not had any holiday or down time as we have been open every half term and Bank Holiday,

Pupils (and parents) need a break also- "Educating the mind without educating the heart is no education at all" Aristotle. The summer holidays is not about school. It is about everything that is not school.
If the government are that concerned about disadvantaged children falling behind then they should consider funding schools better to allow the experts (that's us teachers) to close this gap in the best way possible with permanent solutions and not sticking plasters. And take a long hard look in the mirror to ask why are they disadvantaged in the first place. (Mic Drop-BOOM!!!)
For those parents however who are enjoying Home Learning and the routines as well as those pupils who have a love of "doing school" we will provide a Summer Topic that you can use.
Some of the amazing staff at Fairlight are currently writing some exciting summer plans.
Parents who will need Childcare over the summer will need to start thinking about this also. You may want to start making contact with the Childcare provider you would usually use to see what provision they may be able to offer at other sites locally.
We will continue to liaise with Class of their Own to see what their plans are also and will be in touch soon with updates.
Happy Friday. Enjoy the lovely weather and Stay Safe.
WIDER RE OPENING OF FAIRLIGHT PRIMARY AND NURSERY SCHOOL
I had hoped to be writing to you with a completed and definitive plan for the Wider Re Opening of Fairlight. This however sadly is not the case. There appears to be more "goalpost moving" by the Government than a Friday morning football club at the Level (Oh I do miss Friday football club).
What I can however share with you is where we are.
Enclosed are 2 key documents that I would ask you to read carefully.
A covering letter giving you some context- see below.
The Wider Re Opening Plan- see below.
This information is shared with you in good faith and to try to give you some clarity around what is going to happen next for your child's education however, it comes with some huge caveats.
Any dates suggested remain provisional and ambitious.
This is because:
The Department for Education sent 41 different plans out to schools around reopening last week. Everything keeps changing and plans need constant updating and revising!
The Government have not provided the required evidence about the 5 tests that they said needed to be met before schools could reopen. This will not be provided until 28th May and then needs to be factored into any plans.
The Local Authority have not be able to provide accurate data around the local infection rate which is a key factor in assessing the risk.
Without this key information we are unable to fully put in place a plan that priortises the health and well being of all members of the community and we are therefore unable to complete and sign of any risk assessment which is essential for the re-opening of the school.
Any provision for Nursery children remains provisional.
This is because:
The information provided around Nursery age children (which was only released on the Sunday before Half term and a Bank Holiday weekend) has caused more questions than answers particularly around the availability and suitability of testing of children under the age of 5.
The ability to socially distance for a 5 year old is non-existent and therefore is extremely difficult to plan for but also requires much larger space- which we don't have.
Therefore any plans to re-open Nursery are highly ambitious and very tentative. Without a clear testing system that can be accessed by Under 5 children they present an extremely high risk to others and could wipe out whole provision for 14 days at a time if they are not able to be tested.
Key Worker roles may be being increased and updated.
As I have shared in the Wider Re Opening Plan our amazing school site does provide some challenges in maintaining social distancing and therefore keeping the numbers of people of the premises to a low level is one of the control measures that we need to enforce for the safety of all.
The Government have indicated that they are looking to increase the Key Worker roles and therefore more parents will then be eligible for their children to attend our Childcare provision.
We have had to cap our Childcare provision at 30 in light of the space on sight and also the staffing requirement therefore if the list of eligible parents increased then we will need to increase the provision and therefore we will have to reconsider our plans for bringing children back to school in other year groups for learning.
What next?
So as you can see it was all going well and then the Government got involved. Sounds like a now familiar scenario!!!
Once we have some more information we will now start making contact with specific groups. Of course, we will continue to update parents on the website also at all stages.
For now:
Childcare parents will be contacted on Wednesday 27th with information about the new Childcare Provision and what they will need to do.
Those who we hope to be welcoming back in Phase 2 will be contacted on Tuesday 2nd June with information about what they need to do to access Learning Provision.
If you have, any specific questions related to your own circumstances and it is not clear to you about what to do from this information then please contact the school.
You can ring the School Office from Wednesday 27th between 10.00 -2.00 and someone will discuss with you your questions or you can email the office at office@fairlight.brighton-hove.sch.uk and we will get back to you with a response.
I am now off to book an eye test after reading all of the guidance and writing all of these documents and updates. I am looking for opticians around 30 miles away. If you know of any in Hastings, Guildford or Chichester please get in touch.
Thanks once again for your continued support and understanding.
Mr Jordan and the Staff and Governors of Fairlight Primary and Nursery School
All still smiling (just) and all missing you all loads.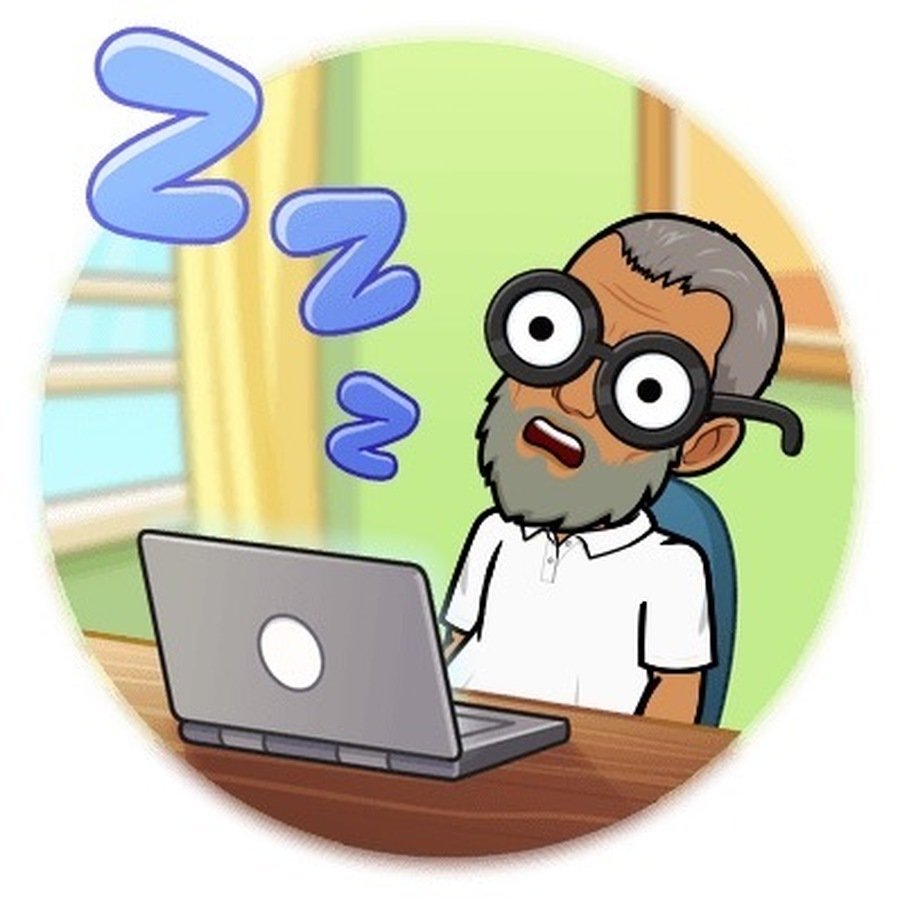 STATEMENT FROM BRIGHTON AND HOVE CITY COUNCIL
You may have read in the media the following statement from Brighton and Hove City Council Education Lead Cllr John Allcock.
Following the government announcement of 11th May 2020 that schools should plan for possible re-opening to more students on 1st June 2020, the council are continuing to work in close partnership with schools, unions, and other stakeholders to support the work needed to ensure everything is safe for children and staff in all our schools. The safety and well-being of our children, teaching and support staff, and the wider community including parents, grandparents and carers must be the paramount consideration.
Schools should only reopen to more students when risk assessments indicate this is safe to do so. These risk assessments will be informed by the national picture in terms of transmission rates (the R rate), tracking tracing and isolation arrangements, joint unions published tests and testing capacity, and more school specific details such as staffing levels; classroom space; physical distancing etc. It is unlikely such assurances will be in place for schools by the proposed date of 1st June 2020.
It is very important that your staff are invited to participate in discussions and planning about wider school re-opening and whilst this involvement should be encouraged, staff should not feel pressurised. Union advice not to engage in planning for a 1st June 2020 reopening should not preclude staff from being involved in discussions and planning for eventual school reopening when it is safe to do so. Finally, a reminder that no changes should be made to teaching and support staff's current working arrangements without the full agreement of the staff concerned and consultation with relevant trade unions.
Below is also a letter to Parents from Deb Austin Interim Executive Director, Chair of Children, Young People & Families, Children & Learning and Councillor John Allcock, Chair of Children, Young People & Families, Skills Committee
ZOOM AND ONLINE LEARNING
Home Learning is not a competition between schools. It is certainly not a competition between parents.
The sudden and unexpected need for an online school has further highlighted the inequalities in society and the differences between the haves and the have-nots. If we had had the time and resources (including money) we would have been able to set up home learning that used the technology that all would have had the same access and training on. This however isn't the reality of where we find ourselves.
Whilst the government continue to explore and push the use of home learning platforms and technology they do so without regard for the inequalities within society and without answers to close these gaps.
A prime example is the current Free School Meals system. The government have rightly chosen to provide Free School Meals vouchers to parents during the current crisis however have now decided they will not do this at Half Term. Therefore have left us as a school with a bill of around £2,000 to ensure these families are supported. So the reality is they are not looking to tackle inequality they just don't want the bad press.
All parents have been doing their best with regards to home learning however the range of access to technology whether that be access to a computer or working internet is huge. The differing levels of confidence and ability of parents to support home learning is also massive. And some parents are having to juggle more than one child and possibly working from home or continuing to work now not from home.
And that is before we get to the teachers who are also experiencing the same issues.
We are supporting large numbers of parents with physical resources- paper, pencils, learning packs as well as providing work both online and a balance of formal learning as well as other learning opportunities.
Zoom and other online platforms have had a few teething problems and there remain safeguarding concerns that have been shared by the Council, Safeguarding Leads for the Council and the police. I am sure all parents would be happy with a lesson on Zoom however would be unhappy if it included inappropriate or unfiltered content- which has sadly been the case. And which is then the teachers responsibility to deal with.
We therefore at Fairlight will not be delivering Zoom lessons.
We will be continuing to explore our You Tube Channel where content will be posted and parents and children can then access safely.
Whilst we are confident that our approach is the best approach for Fairlght, we do however recognise that some parents are wanting direct contact between their child and their teacher. Many parents who have taken on the role of teacher need the back up of "Mrs X said we do it this way so we are doing it this way".
We are therefore exploring as part of the new structure how teachers can speak to every family every fortnight and if possible each week.
More details of how this will happen will follow in the coming weeks.