OPAL: Outdoor Play and Learning
OPAL PLAY CONFERENCE 2021
Mr Jordan proudly represented Fairlight at the Opal Play Conference 2021.
He shared with over 1000 people from around the world (Miss Stewart and Miss Joller say hi to all there Canadian teacher friends) that amazing play that we do here at Fairlight.
His speech was about the impact that Opal has had on our play and also on the process that we have been through over the last few years to improve the play and playtime experience.
As a OPAL Platinum School it was good to share with others the journey but also some of the key learning points.
This is Mr Jordan's Presentation.
A picture to represent his thoughts and what he wanted to share.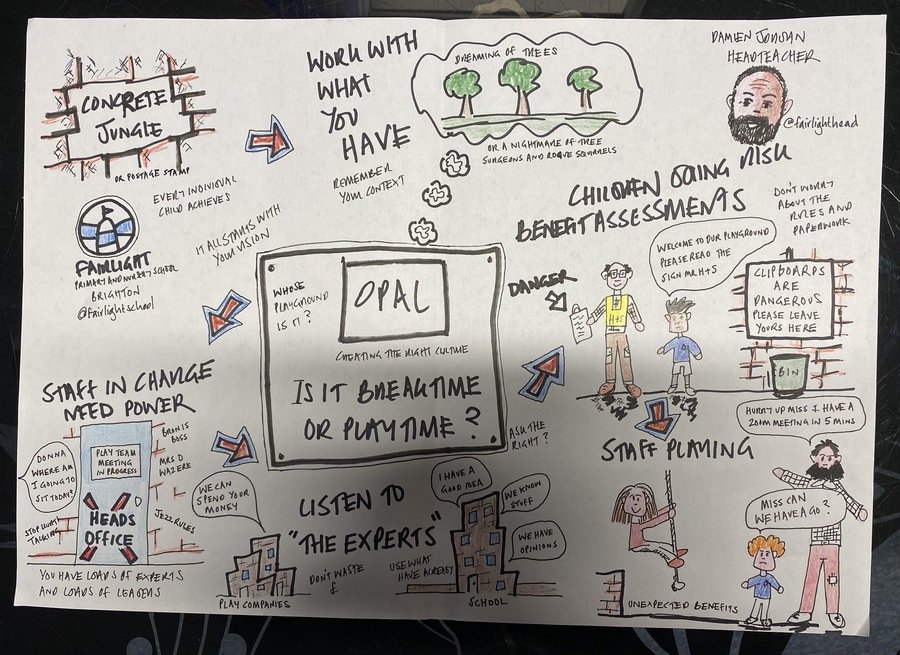 We are proud to be continuing to work with OPAL on developing and improving children's playtime.
Find out more about what OPAL do by clicking on their logo above and watch this space for updates on how we as a school are progressing.