Converting
At Fairlight we are now using Seesaw for our remote learning.
Seesaw is a learning platform which allows teachers to upload work and children to respond via their laptops and other devices.
Logging into Seesaw and what to do if you are having problems logging in
Children should have received their login details for Seesaw and also started to bring home a parent invitation to join, which allows you to see your child's remote learning work.
If you have trouble logging in then please follow the guidance (QR code not working Parents)
or email if you have not received your logins or have misplaced to: workathome@fairlight.brighton-hove.sch.uk or office@fairlight.brighton-hove.sch.uk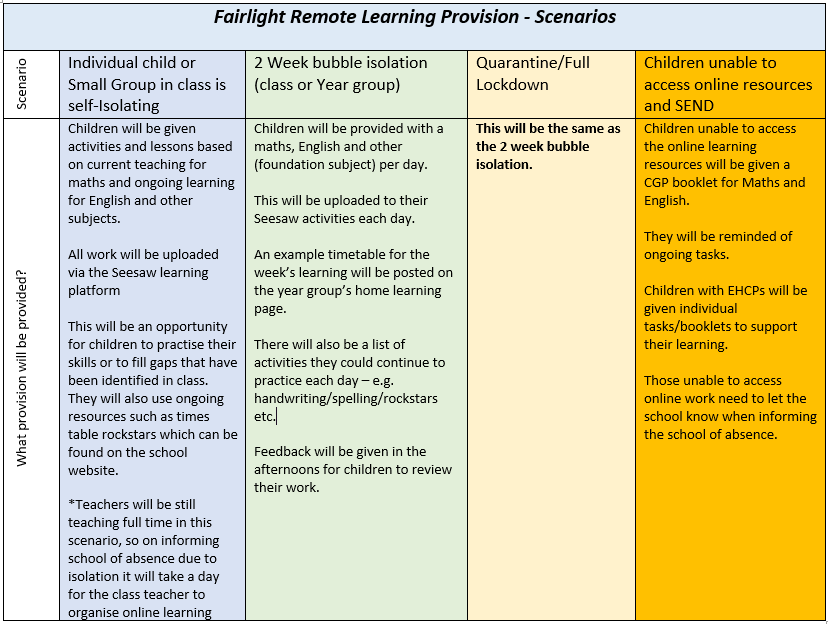 Converting