CHRISTMAS 2022 AT FAIRLIGHT
CHRISTMAS DATES- CHRISTMAS PRODUCTIONS/SHOWS/EVENTS
Non Uniform Day- Bottle Donation- Friday 18th November 2022

Non Uniform Day- Chocolate Donation- Friday 25th November 2022

Non Uniform Day- Toys and Party Items- Friday 2nd December 2022

Non Uniform Day- Christmas Food e.g. Mince Pies/ Christmas Cakes- Friday 9th December 2022

PTA Winter Fair- Friday 9th December 2022- After School- see PTA page for more details. https://www.fairlight.brighton-hove.sch.uk/school-office/pta

Reception Xmas Show- 9.30 Wednesday 7th December 2022- Lower Hall- please arrive at 9.15 at the front entrance.

Key Stage 1 in the Church- 9.30 Thursday 8th December 2022

Key Stage 2 in the Church- 9.30 Friday 9th December 2022

Christmas Dinner and Wear Christmas Jumper Day- Wednesday 14th December 2022

LAST DAY OF TERM- Friday 16th December 2022- finish at normal time.
Rehearsals for all of the shows and productions will be starting in the coming weeks and may involve children practicing songs and words, needing costumes and attending the Church or hall to run through their performance.
CHRISTMAS GIVING DAY AT FAIRLIGHT
On FRIDAY 9th DECEMBER we will be hosting a Christmas Giving Day.
On this day (once we have completed our Key Stage 2 Show in the Church) the whole school in the morning will all be watching videos, signing Christmas songs and doing Christmas making.
In the afternoon the children will be able to watch a Christmas Film (it will be a U) together in their classrooms.
We will be asking children to bring in a donation for a Christmas Hamper as part of Christmas Giving Day in return for Wearing a Christmas Jumper.
This donation will then be used to make up some Christmas Hampers for those who may need them at Christmas.
At Fairlight we have 137 children (about 41%) who the Government data recognise would be in need this Christmas. We of course know this in reality is a lot higher.
If you or your business want to become involved by doing the same at your work or by making a donation please contact the school to find out more.
DONATIONS CAN INCLUDE...
Tins- including beans, vegetables, tuna and soup

Pasta

Packets of cereal

Sauces- including pasta sauce but also ketchup

Toiletries

Winter Clothing- hats/ gloves

Wrapped Christmas Presents- marked for child or adult.
CHRISTMAS EVENTS IN THE CHURCH
ALL KEY STAGE 1 AND KEY STAGE 2 PARENTS ARE INVITED TO ATTEND THIS AMAZING EVENT. NO TICKETS NEEDED.
St Martins Church is a large venue so please invite the whole extended family. It would be good to see lots of you there.
Parents will drop children to school as normal.
Parents will then head down to the church.
Parents will enter the church via the main church door.
Parents will then be asked to make their way to their seats.
Parents are asked to sit in a seat- not congregate down the side or in the aisles as these need to remain clear.
Anyone late cannot be admitted.
CHRISTMAS EVENTS IN SCHOOL AND IN THE CHURCH
Of course if you do not want your child to attend the church for religious reasons or you do not want them to participate in any Christmas events in school then please contact your child's classteacher to make them aware of this.
Children and families from all faiths and backgrounds are most welcome at St Martins and to be part of our Christmas Celebrations. We have for many years had families from many faiths and backgrounds join us.
The venue is key to us being able to invite all of the family.
CLASS CHRISTMAS PARTIES
Each class will be able to host a Christmas party on a day they choose and if they choose to have one.
More information will be sent to parents neaer the time of what we are asking children to bring in.
We usually do parties across Year groups or Key Stages.
Anything the children do bring in will need to be individually wrapped or in wrapping and must not contain nuts.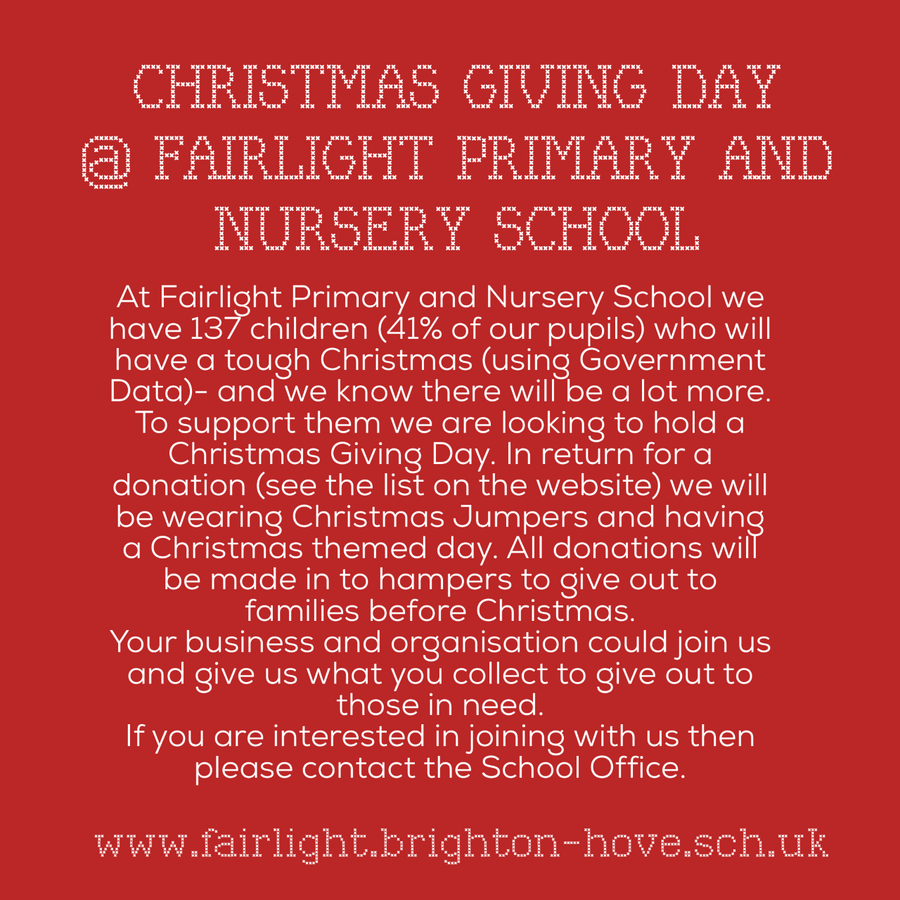 BUYING CHRISTMAS PRESENTS ONLINE
If you do online shopping and would like to help the school at the same time then please click on this link to our How you Can Help Us page for more details.