CHILDREN'S PARADE 2022
Important message from Mr Starks
Children's Parade Final Information
Here are the details for the Children's Parade on Saturday 7th May:
Theme: Rebuilding friendships - Keith Haring (Artist)
Meeting point: Trafalgar Street
Time of arrival at Trafalgar Street: 10.00
We are asking all children to wear something black on their bottom half (jeans, leggings, tracksuit bottoms) and they will bring their t-shirts home next week. Samba will bring theirs home on Wednesday and Art children will bring their t-shirts and heart sticks to carry on Thursday. Please ensure they wear/bring them on the day. Samba drums will be given out when the children arrive at Trafalgar Street.
Please ensure you arrive no earlier than 10.00 and report to Ms Marchant (for Samba children) and Mr Starks (Art children). The parade itself will not begin moving until 10.30 and will filter down to us (as school number 43) - so we will probably start moving around 10.45. Parents are asked not to walk along with schools as we have had to be accountable for numbers and all accompanying children and staff need wristbands to identify they are in the parade. Please find a suitable place to watch along the route and then meet us at the finishing point on Madeira Drive (again, look for flag 43). All children will be supervised by school staff and will wear a wristband given to them on the day (with a lost/found phone number on just in case!).
The route for the parade is:
crossing Grand Junction Road (A259)
It is difficult to give an exact finish time on Madeira Drive but we are usually there between 11.30 and 12.00. Please let a member of staff know when you collect your child. The parade will still go ahead if it is a little wet. Same Sky's policy is that it will go ahead as long as it's safe to do so. Fingers crossed for sun (so maybe some sun cream/water needed on the day!).
If you do have any further questions, then please contact Mr Starks or Ms Marchant. It will be a great day and we look forward to seeing you cheering us on along the route!!!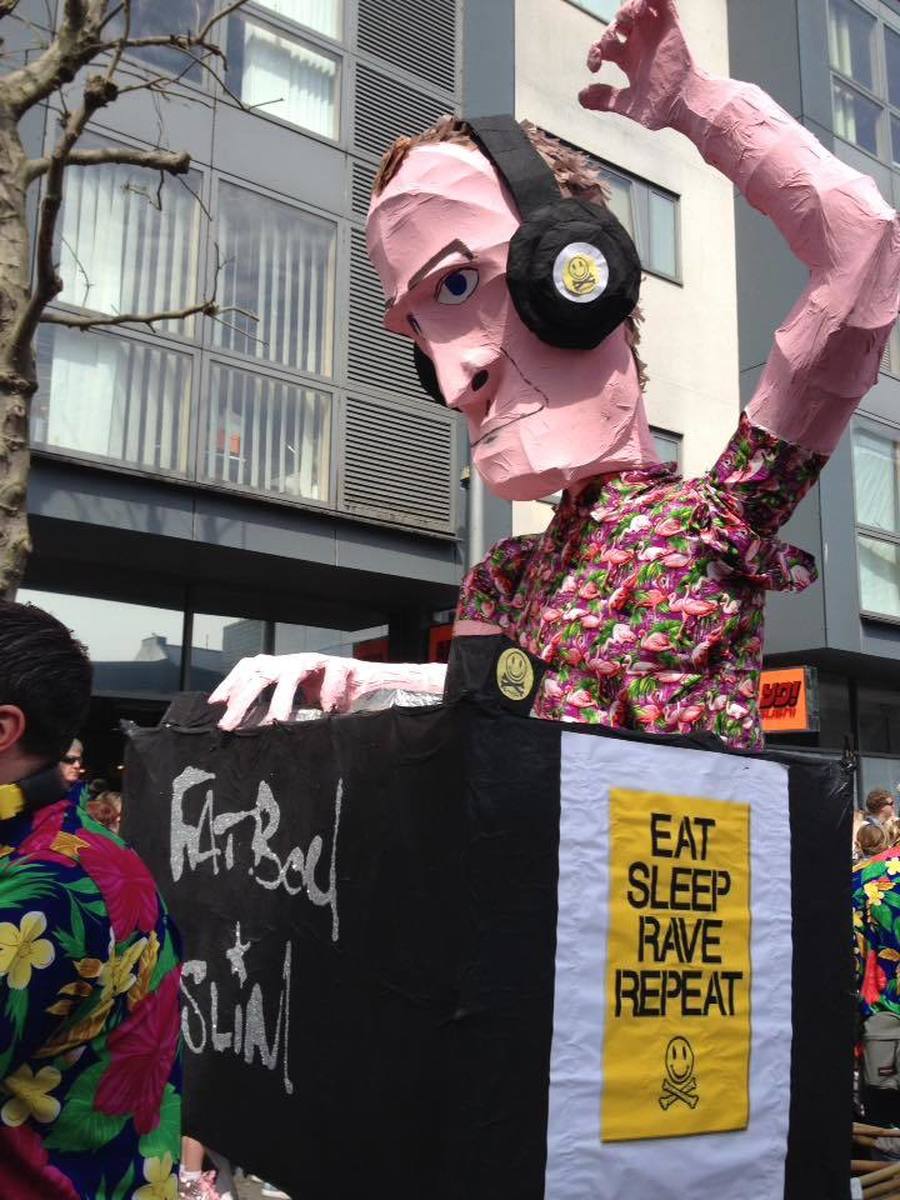 At Fairlight we love to be part of the Children's Parade and wholeheartedly throw ourselves into the making, the dancing, the music- in fact everything.
From Honey Bee to Fat Boy Slim to Ice, Ice Baby- everyone to do with the school and throughout Brighton and Hove can tell you about the amazing Fairlight from previous years and will remember seeing the large make, the brightly coloured dancers, the banging Samba band and of course the very loud and catchy music.
Here are some images from our efforts for this years Children's Parade.
An important message from Mr Starks for the whole school about the Children's Parafde.
As you may already know, the Children's Parade will not be happening in the same way as it normally would on May 1st.
This year, Same Sky (the organisers) have contacted schools to take part in a different way.
Year 1 children at Fairlight will be making flags based around the theme of 'Caring for the Environment'. They are also learning a dance to a piece of Samba music and will be performing this in their PE lessons (with their flags) and will then get to take these home and hopefully go outside on May 1st and wave them to celebrate the start of the festival!
Mr Starks and Ms Stewart will also share some photos of them creating and performing with Same Sky, so look out for these!
However, there is a chance for all children to be involved at home!
If you click on the attached link, it will take you to a video showing you how to decorate your windows for the Brighton Festival (scroll to the bottom).
We would love for lots of our Fairlight families to take part – and the best part is you can use recycled materials that you already have at home.
If you do, it would be great to share some photos and show off how amazing we are at Fairlight. Send them to: Tag @sameskybtn @brightfest #childrensparade2021 or email sarah@samesky.co.uk
Feel free to send some pictures back to us on Seesaw as well and we can put them on our school website too.
Have fun!!!
An important message for Year 1
Dear Parents
In Year 1 we have had the opportunity to take part in this year's 'virtual' Children's Parade.
Same Sky have sent us some amazing flag-making packs and we will be creating our own flags in our Art lessons this week and next – as well as learning a dance to a piece of samba music.
The theme is 'Caring for the Environment'.
The children will bring their flags home next week and the parade would have been on Saturday 1st May – starting at 10.30am.
If you are able to go outside or to the park with your flags to celebrate (following current guidelines, obviously), that would be amazing.
There will be links to music on Same Sky's website too.
As part of this, they have asked us to share pictures of the children creating their flags and performing the dance at school.
Same Sky may then use these pictures during the festival (on their social media and on their website) and we would love to put some photos on our school website too.
If you do not wish for us to share your child's picture then please contact us to let us know.
You will receive another Seesaw message about how you can create some window art for the festival too.
Many thanks
Mr Starks and Ms Stewart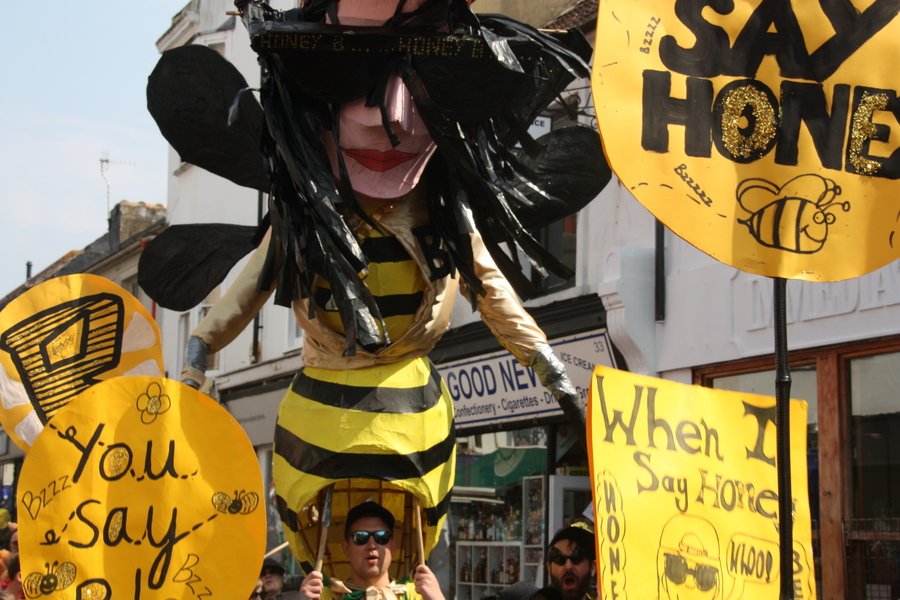 Don't forget to check out more from the amazing Same Sky.