#BeMoreSnail
Meet Mr Walter World our Fairlight Snail.
To find out more go to https://www.snailspacebrighton.co.uk/
As the leaves turn golden in Autumn 2018 Snailspace Brighton & Hove will be hitting the streets. The Snail sculptures will be popping up throughout the city, decorated by local artists and community groups, and sponsored by local businesses and individuals.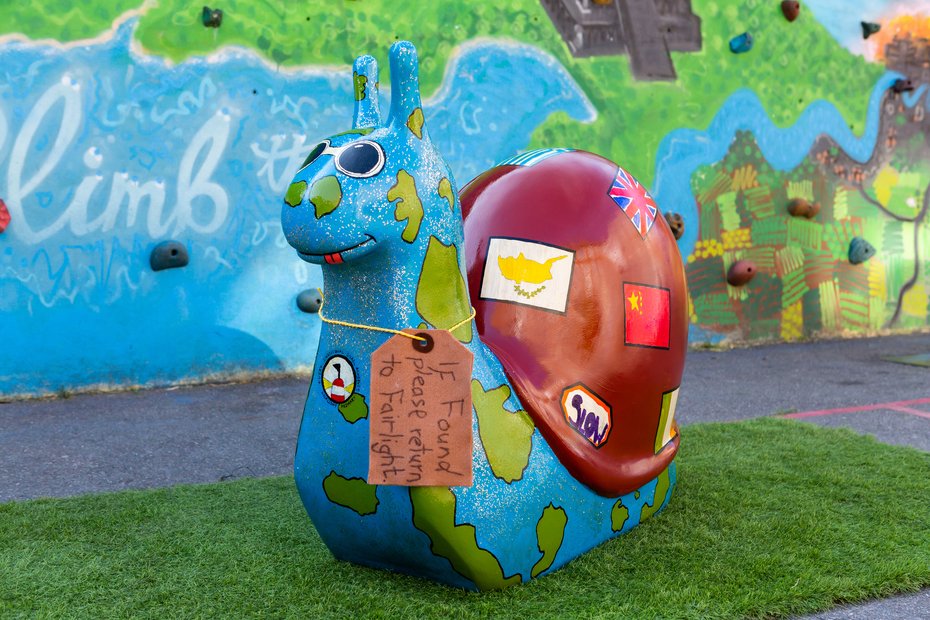 Mr Walter Worlds creators. What a clever bunch.
A massive thank you to everyone who entered our snail competition. We had some truly amazing designs and it was very difficult to choose one winner.
Congratulations to our snail design winners - Amy, Elliana, Emily-Jane, Eros, Oscar, Alfie and Harry. You were fantastic and our snail, Mr Walter World, looks amazing.
As soon as we get more information about the snail trail this Autumn, and where you can go and see Walter, we will let you know. There will also be more information after the summer about raising money for the Martlets - so please look out for this.